List of new ministers ready, to be sent to Senate next week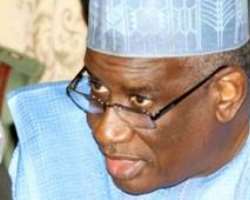 President Goodluck Jonathan will be sending not less than 11 names to the Senate for confirmation as ministers when the upper legislative chamber resumes on Tuesday.
Jonathan himself gave the indication on Thursday in Abuja when he received a delegation of PDP leaders from the North-West geopolitical zone led by former Minister of Defence, Dr Haliru Mohammed.
He said the appointment of substantive ministers to the ministries being overseen by Acting Ministers was overdue to address critical issues in those ministries.
Specifically, the president said he was yet to receive some briefing on desert encroachment which is critical to the administration because there was no substantive minister for the Ministry of Environment.
"We have agreed to tackle the issue of desert encroachment robustly. I am yet to get the last briefing on this and I believe it is because there is no substantive minister yet.
"Immediately the National Assembly resumes, they will get the list of ministers, so that we will get a law that will establish a body. We are no longer going to play with this,'' he said.
At least, 11 ministerial positions are vacant for the president to nominate candidates for the Senate screening and approval.
Sources say that the president may use the opportunity to make more comprehensive cabinet changes as it is time for him to drop those in the cabinet that nurture gubernatorial or senatorial ambitions.
Besides, the source added that the president barring last minute change in position may likely effect changes to bring in those who have political stature to help him in the run up to the 2015 elections, especially in those states whose governors have defected to APC and those ones whose governors are of doubtful loyalty to the president.
Jonathan also said that N10 billion had been released from the Ecological Fund as a take off for addressing the problem of desert encroachment in the North.
He said the focus would go beyond planting ordinary trees and grasses, but those with economic value that would create wealth.
"We will create an area where it will generate a lot of activities, stimulate the local economy so that people can convert their product to money and we will surely do that. The president also corrected the erroneous media report that only two billion naira was budgeted for agriculture in the North.