Govt seeks fresh funding options for Ajaokuta Steel project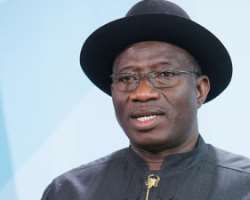 The Federal Government is seeking fresh sources of funding for the completion of strategic components of the Ajaokuta Steel Rolling Complex.
the Minister of Mines and Steel Development, Mr. Musa Sada, said this when a team from the ministry visited the complex to evaluate the work to be done, according to a statement issued by the Deputy Director, Press in the ministry, Mr. Marshal Gundu, in Abuja on Thursday.
The minister, who was represented in the visitation team by the Permanent Secretary in the ministry, Chief John Jegede, said alternative sources of funding were imperative for the company, which he described as crucial to the realisation of President Goodluck Jonathan's Transformation Agenda.
He said, 'The Federal Government and the ministry are looking for alternative ways of funding the completion of the remaining segments of the steel plant as it is the bedrock of the nation's industrialisation.
'What we mean by alternative funding is signing of Memoranda of Understanding to complete the remaining part of the plant. Currently, we have signed an MoU to complete some segments of the project, and those that were not working before are now functioning.
'More MoUs will come into play and the plant will work. As soon as the report of this visit is submitted, an action will be taken because the investment is huge and cannot be downplayed.'
Sada acknowledged the efforts of the steel workers in making the plant viable despite prolonged neglect and called on the management of the plant to come up with more MoUs to revitalise it.
Under the privatisation programme of the Federal Government, the Ajaokuta Steel Complex was given out on concession to an Indian firm, Global Infrastructure Holdings Limited, for $300m.
Following an allegation of asset stripping by the firm, the concession was cancelled by the late President Umar Yar'Adua on April 1, 2008. Consequently, GIHL approached the International Court of Arbitration for arbitration against the Federal Government.
The team from the ministry also visited the National Iron Ore Mining Company, Itakpe in Kogi State, where it met with the management and members of staff.
The team was taken round by the representative of the plant's Sole Administrator, Mr. Bernard Nnagha, to see the work being done by Messrs Koch Nigeria Limited.
Jegede said the Federal Government was determined to ensure that NIOMCO utilised its full capacity.
In his address, the Sole Administrator of the Ajaokuta Steel Rolling Company Limited, Mr. Joseph Onobere, said the plant would put the country on the path of industrialisation if completed and properly utilised.