Host communities commend Jonathan for making Anambra oil producing state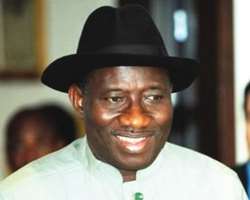 A group known as Host Communities Producing Oil and Gas (HOSTCOM) has commended President Goodluck Jonathan for enlisting Anambra among the oil producing states in the country.
The National Chairman of the group, Chief Alfred Bubor, made the commendation in Awka on Wednesday at the inauguration of the state chapter of the association.
Bubor said the government had done well in enhancing the welfare of oil producing communities and urged it not to relent in its efforts to develop the country.
He, however, called on the federal government to pay oil communities gas flaring penalty owed them since 1985 as well as expedite actions on the Petroleum Industry Bill.
The chairman promised that the host communities would continue to ensure peace and stability in their domain, while pledging their support for the president.
Chief Tony Anaukwu, the Anambra North Patron of HOSTCOM, expressed delight that the state had been recognised as oil producing in the country.
Anaukwu thanked the president and Gov Peter Obi for actualising the dreams of the people of the state.
Also speaking, a member of the association from Delta, Chief Jim Elueli, said there had been transformation in the country which should not be truncated with selfish politics.
Elueli, who is also the National President of Nigeria Interest Group for Jonathan, pointed out that the president had the right to contest the 2015 election if he wished.
He urged Nigerians to remain calm and shun those who heat the polity unnecessarily to create disaffection in the country.
Chief Chimzobam Nnalue was elected the chairman of the 21 man executive committee of HOSTCOM in the state.