Brymedia in a fresh bid for NITEL, broadband licence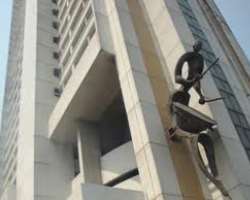 Brymedia, the consortium that emerged second reserve bidder in the aborted 2010 privatisation of the Nigeria Telecommunications Limited (NITEL), has launched fresh bids to buy the assets of the ailing national carrier and a broadband licence.
The 2010 bidding experience, analysts say, will give it an advantage in the ongoing phased liquidation of assets of the pioneer national operator.
Chief Executive Officer of Brymedia, Mr. Adrian Wood, who made the disclosure in Lagos in an interview with THISDAY, assured Nigerians that his company would turn around NITEL and make it the true national carrier that it ought to be.
Brymedia's renewed interest is coming on the heels of the planned auction of a 2.3GHz frequency spectrum that would see the eventual winner, the wholesale broadband service provider for the Nigerian telecoms market.
The Nigerian Communications Commission (NCC) had already announced a N3.6 billion reserve price for the auction billed to be completed by March this year. THISDAY gathered that Brymedia would also join other interested operators like MainOne, and Glo 1, for the planned auction of the 2.3GHz frequency.
Woods specifically said the revived bid for NITEL is part of a two-pronged plan for the acquisition of dual stakes in the Nigerian telecoms sector.
The Bureau of Public Enterprises (BPE), the government privatisation midwife, had opted for a phased liquidation of NITEL after the unsuccessful privatisation programme in 2010, a process that would have resulted in the divestment of up to 75 per cent stake in the public-owned telecoms company to willing buyers.
In the 2010 exercise, New Generation Consortium, made up of China Unicom of Hong Kong, Minerva Group of Dubai and Nigeria's GiCell Wireless Ltd emerged preferred bidder for NITEL and its mobile subsidiary, M-TEL with an offer of $2.5 billion; Omen International, emerged reserve bidder with $956,996,091 while Brymedia emerged second reserve bidder with $550 million in the botched transaction.
Under its comeback bid, Brymedia is reported to have opened talks with the liquidation manager appointed by the BPE with eyes on key assets of NITEL to drive an ambition of transforming the moribund telecoms company into the wholesale broadband provider of broadband in the Nigerian market.
To complement the plan, Brymedia is joining the race for planned auction of a 2.3GHz frequency spectrum that will make the eventual winner the wholesale broadband service provider for the Nigerian telecoms market.
Reacting to allegations that Brymedia turned down the offer given to it to take over NITEL when the first and second winners were not willing to pay the amount that they bid to acquire NITEL, Wood told THISDAY that "it is not true that Byrmedia was approached to pay for NITEL. We came out third in the biding exercise and when the first winner was not showing interest to pay for NITEL, the Bureau for Public Enterprises (BPE) called the second winner to pay and take up NITEL, but we noticed that the second winner was also reluctant to pay, we voluntarily offered to pay for NITEL and acquire it, but that opportunity was not given to us by the BPE.'
According to him: 'What BPE did after the first two operators declined making payments, was to write all bidders and informed us that it was going to cancel the whole auction exercise and then introduce the 'Willing Buyer, Willing Seller' approach. "The BPE wrote Brymedia Consortium on August 2011, to inform us of its new approach to sell NITEL. Brymedia was never asked to pay for NITEL after the first and second winners declined to make payments.'
Giving insight as to why NITEL privatisation has remained endless, Wood said: 'As at 2001, when GSM operators were licensed to compete with the existing NITEL, the NITEL has no basic experience in digital telecommunications. Where I think government went wrong was in its inability to bring in experts with proven years of telecoms experience to run NITEL as at that time.'
Government however later tried to do that with the management services agreement strategy by choosing Pentascope of Netherlands as a consortium group to manage NITEL for five years, and to turn it around and reposition it for competition with GSM operators.
'It later turned out that the consortium never worked in Africa before and did not have the African telecoms market experience. Eventually they could not manage NITEL successfully and government had to withdraw the agreement it had earlier signed with Pentascope before the end of the five years agreement plan,' Wood said.
According to him: 'NITEL still remained a viable operator because of its assets in the area of National Spectrum licence, the SAT 3, GSM towers, transmission towers, and technical properties in all major cities in the country.'
He insisted that NITEL remained the only national operator that could fast-track the whole exercise of national broadband rollout.
Wood said in a separate interview with Technology Times that Brymedia is back in the race for the two niche telecoms market stakes because they both align with the consortium's original and strategic plan to play in the wholesale market space that will transform NITEL into a 'carrier's carrier.'
Unlike the 2010 privatisation programme, which saw Bidders bidding for a pegged 75 per cent stake in NITEL, Brymedia is refocusing its direction in the area of key assets of the pioneer national operator under the new liquidation plan.
Wood outlines that to achieve its strategic drive to use NITEL to transform the broadband fortunes of Nigeria, the consortium eyes key assets of the moribund telecoms company One of them is what he cited as NITEL's 'spectrum portfolio' that includes the frequency bands used to offer fixed, mobile, CDMA services as well as 'quite some few microwave frequency.'
Another category is NITEL's special infrastructure, which Wood reckons include about 554 GSM towers and some 251 transmission systems across the country, which though had non-functional electronics but could still be reactivated.
According to him, NITEL also has 'technical properties with some form of switch or some forms of cable termination in every state and every major city in Nigeria and these are places where you put in fiber termination point and fiber access equ
ipment.'
He added that when NITEL spread is added to SAT-3 and the first undersea cable in Nigeria, which it part-owns alongside a consortium of African incumbent operators and equipment suppliers, reflects the rich value of NITEL.
Wood, who is the Founder and Director of Brymedia Group, and once the managing director of MTN Nigeria, believes that the broadband programme being championed by President Goodluck Jonathan, will deliver on its promises.
He, however, reckons that GSM network operators may not deliver true broadband, if that vision is to be realised.
Courtesy: THIS DAY