Breaking Protocol (1)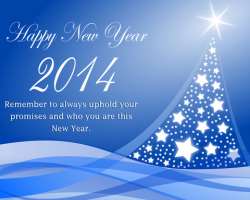 This year, God will by-pass procedures, natural laws and known processes to establish His will in your life. He will do things that will defy all human logic, and do things that will make people know that you are truly serving a living God. A God that with Him all things are possible.

Yes, He blessed us so much in the past year, but what He is about to do now will surely be unprecedented. He will do some things that are unusual, unnatural, unthinkable and unparallel for us this year. He is setting aside the usual for the unusual.
He will break all the protocol just because of you. Now, I will like to define protocol here as a known, familiar, established procedure or process of achieving a purpose or target. God will by-pass all these to establish you this year. This is His message for you. Praise God!
Look at when He started the creation. Nothing suggested what was about to happen then. Nothing suggested that the earth was about to become a beehive of activities, a massive success as the whole place was empty, formless, void, chaotic, deep and in thick darkness. My God! What a totally hopeless situation!
Yes, it was from this condition of nothingness and confusion that Jehovah began to call things that were not into existence. Yes, God spoke almost everything into existence. It was on man that He took time and processes to make, because he was going to be His replica, representative and will also play a special role in the whole creation.
Now, as God spoke, I speak to you, your destiny, your blessings, your promotion to begin to manifest in the mighty name of Jesus! If God could speak to this very complex and vast world into existence from nothing, then we can also call forth those things that are not yet to begin to manifest now. True! The bible said that as He is in heaven, so we are on earth. This simply means that He will use us to do exactly those things that He did or is still doing. True!
Now, look at the condition of the universe before the creation. No life, no form, no beauty, not activities, no peace, no shape, no help, no light, no hope, no 'taste' etc. Permanent confusion and sorrow. Does this describe you or any part of your life today. We meet people and families like this often in counseling.
A lot of people are going through terrible and unbelievable situations in this life. True! But whatever is the description of your situation, the power of God will meet you at that point in Jesus name! This is your year! That known and usual problem is now giving way for the unknown and unusual solution. The protocol is now being broken for your sake.
The whole earth was just like you when Elohim, the creator, the Almighty, rose and began to speak to it. He said let there be and there was! Listen, "In the beginning God created the heavens and the earth. The earth was empty, a formless mass cloaked in darkness. And the Spirit of God was hovering over its surface. Then God said, 'Let there be light,' and there was light. And God saw that it was good. Then he separated the light from the darkness." Gen 1:1-4 (NLT).
As He spoke, I speak to you now, you are today being separated from that chaotic and unfavorable situation, in Jesus name! Let's continue next week. God bless and Happy New Year!
Rev. Agbo is the author of the book Power of Midnight Prayer and a minister with the Assemblies of God Nigeria. Tel: 08037113283. E-mail:[email protected]
Disclaimer:

"The views/contents expressed in this article are the sole responsibility of the author(s) and do not necessarily reflect those of The Nigerian Voice. The Nigerian Voice will not be responsible or liable for any inaccurate or incorrect statements contained in this article."
Articles by Gabriel Agbo