AMCON moves to recover domestic airlines' debts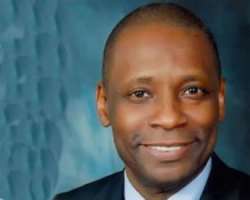 The Asset Management Corporation of Nigeria (AMCON) on Monday said it would restructure the multibillion naira debt owed by domestic airlines as part of its debt recovery plan for 2014.
The move, it said, would enable the airlines to settle their indebtedness, which is estimated at around N200bn and had been bought over by AMCON.
The spokesman for AMCON, Mr. Kayode Lambo, stated that 'this year, we are restructuring the debts as part of our recovery drive because we need to pay another N1tn this year. So, we are going to intensify our recovery drive,' he added.
Asked how the bad debt manager would recover Air Nigeria's debt since the airline was no longer in operation, Lambo said there were various options before AMCON, including foreclosure, saying it might consider the sale of its assets as a last resort.
'I am not a member of the board but the board will take a decision when the time comes. AMCON may decide to sell the airline's assets, it has some aircraft. AMCON may decide to sell the aircraft to other airlines, or even decide to merge the company with another airline,' he said.
Lambo said the need to restructure the airlines' debt was informed by AMCON's desire to ensure that local businesses did not die.
'Our aim is to help businesses grow wherever possible. We are not there to kill businesses. If restructuring/recovery will not work, we can appoint a receiver-manager; and if that will not work, we will be inclined to foreclose in order to, at least, recover what we paid for the loans,' he said.
According to the Ministry of Aviation's airline audit, which AMCON faulted, Aerocontractors (which the bank has taken over 60 per cent of its equity) owes $200m (N34bn); Arik Air, $600m (N102bn); IRS Airlines, $55m (N9.4bn); Chanchangi Airlines, $55m (N9.4bn); and Air Nigeria, $225.806m (N35bn) as intervention funds collected by the managements of the airlines, which have since stopped operations.
The ministry was quoted as saying in the audit report that in its role as a referee and the enabler of a conducive business operating environment, it would encourage more private sector investment into the industry, 'but in order to attract credible investors both locally and internationally, the true state of the debts of the domestic airlines must be revealed.'
Arik Air reportedly said the figure ascribed to it was not a true reflection of its debt profile, arguing that the figure being bandied by the Federal Airports Authority of Nigeria and the Aviation ministry was bogus; adding that its indebtedness was diminished by the debt FAAN allegedly owed it.