PPPRA dismisses fears of possible fuel Scarcity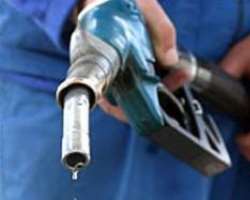 Nigeria's petroleum products pricing regulator on Saturday again allayed fears of Nigerians about the possible scarcity of petroleum products across the country.
THE Petroleum Products Pricing Regulatory Agency (PPPRA) in a statement in Abuja by its  Executive Secretary, Mr. Reginald Stanley,  urged  Nigerians not to panic as  the country has enough petrol stock  to ensure steady supply of the product.
According to him, the Nigerian National Petroleum Corporation (NNPC) and other marketers have about 27-day Premium Motor Spirit (PMS) sufficiency in stock.
There have concerns among Nigerians about a likely scarcity or increase in fuel prices, prompting panic buying and products stock.
Besides, it has been long the tradition of various administration to attempt to introduce new fuel pricing regime most times at the beginning of the year.
Their apprehension was not helped by the threat by oil workers groups to down tools early this month to protest government's plan to sell the country's four refineries to private investor.
President Goodluck Jonathan had on Wednesday denied giving approval for the sale of the refineries as previously reported in the media.
His administration also came out clear to deny any plan for petrol price increase this year.
Stanley acknowledged the  worries of a 'looming scarcity,' which he said could have been due to the usual practice where some marketers stockpile products in order to profit from panic buying by unsuspecting citizens during festive periods.
'We wish to assure Nigerians that there is steady trucking-out of products across the country, and the trend shall continue without any hindrance.
'our confidence in steady supply of products across the country is largely anchored upon the fact that our supply chain had a wonderful performance during the recent festive period,' he said.
Stanley is confident there will be no  any distortion now that the nation is dealing with a low demand period, when there are little or no significant activities across the country.
According to the PPPRA boss, the  national petroleum products stocks data indicates that the country has been consistent with land-base stock for the last three weeks, which today stands at about 14-day sufficiency. This is in addition to the marine products stock level, which stands at about 13-day sufficiency. These, therefore, give the nation about 27-day products sufficiency in stock.
Daily products discharges by vessels at the depots nationwide, he added,  revealed that a total of about 200 million litres of PMS were discharged as at December 31, 2013 with many more vessel nominations being handled by the agency.
He credited this reassuring petrol stock position to the proactive measures put in place by government to ensure steady products supply during and beyond Christmas and New Year festivities.
'Under the leadership of the Minister of Petroleum Resources, Dr. Diezani Allison-Madueke, the PPPRA has consistently, within the last three years, guaranteed uninterrupted products supply, during festive periods.'