Election—Decision 2015 (500 Days Counting 72 weeks)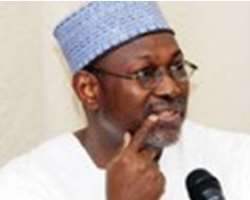 INEC Chairman Prof. Attahiru Jega – Can He Deliver In 2015?
This week's column is devoted to the upcoming 2015 Elections. Our aim here is to educate you and provide you valuable information that will assist you in voting. Most of the incumbent positions (governors, house of assembly, Senate, House of Representative, Presidency) will be vacant by May 29, 2015. In other words, the honourables have 149 days in 2015 to stay in office, plus any days remaining in 2014 (365), for a total of less than 500 days or 72 weeks. Watch here for breaking news analysis on Independent National Electoral Commission (INEC) or other election related issues.


What law(s) govern elections in Nigeria?

In an article entitled SALIENT ISSUES ON THE AMENDED ELECTORAL LAW, Barr Akin Olawale Ogundayisi states as follows: "The current electoral law is that of Electoral Act 2010 (as amended) as at December 29th, 2010. Similarly, the 1999 Constitution of Federal Republic of Nigeria (as amended) as at 10th January 2011 has the extant provisions on electoral institutions and procedure for petition in Nigeria. Thus, the Federal Republic of Nigeria is a democratic state and can only be governed by any person or group of persons in accordance with the provisions of the constitution and current electoral law for the time being in force.
The extent of this work is to understand the scope." So, we look to the Electoral Act and the 1999 Constitution, but the constitution supersedes whenever there is a conflict. This also means that court decisions interpreting the conflict between the two laws serve as guides for us. For example, Justice Gabriel Kolawole of a Federal High Court in Abuja threw out the amended Sections 140 (2) and 141 of the 2010 Electoral Act saying it was "unconstitutional, null and void."
Sections 140(2) of the Act states: "Where an election tribunal or court nullifies an election on the ground that the person who obtained the highest votes at the election was not qualified to contest the election, the election tribunal or court shall not declare the person with the second highest votes as elected, but shall order a fresh election.
Section 141 of the Act further provides that: "An election tribunal or court shall not under any circumstance declare any person a winner at an election in which such a person has not fully participated in all the stages of the said elections. " According to the court, the National Assembly lacked the competence to enact a law that infringes upon the powers of Election Tribunal constituted by Sections 239 and 285 of the 1999 Constitution to declare a candidate the winner of an election.
When will the 2015 Elections be conducted?

There is specific date. In 2011, the Electoral Act was amended to abridge the time
From 60 days to 30 days within which the Independent National Electoral Commission shall stop the registration of voters before any general election under
The Act. Also, we know that under Section 255 of the Electoral Act, the order of elections is Senate and House of Representatives; Presidential election; and finally State House of Assembly Governorship elections. For now, INEC has stated that it intends to conduct elections sometime in January 2015.
Are you a registered voter?

To vote in the upcoming election, you must be a registered voter. Only Nigerians over the age of 18 can be registered to vote. See Section 12 of 1999 Constitution. The Electoral Act mandates INEC to "compile, maintain, and update on a continuous basis, a National Register of Voters, in this Act referred to as the ―Register of Voters‖ which shall include the names of all persons entitled to vote in any Federal, State or Local Government or Area Council elections."
INEC has stated that there will be continuous voters' registration to accommodate those who became of age (18) and hopefully those who died will be removed from the list. Section 10(1) of The Electoral Act 2010 (Amended) states that "Without prejudice to section 10(5), there shall be continuous registration of all persons qualified to be registered voters."
Where to Vote?

You can only vote in the polling unit where you registered. Be careful about this because your name must be in the register to vote. Also, based on restriction of movements on Election Day, make sure the place you registered to vote is not far from your place of residence. You can fill out a form of INEC office to transfer your voter registration from one location to another under Section 13 of the Electoral Act.
Do I have to register with a Political Party to Vote?

There is no requirement that you register with a political party to vote in the election. However, it may have other benefits from the party and you must be registered with a party to get the party ticket. In Nigeria, you must be a sponsored by a political party to run for any position. This is what the law states,
Which Political Party do I belong to?

There over 20 political parties in Nigeria. Your choice depends on you, but note that there are no distinguishing ideologies among most of the major parties. In fact, you will discover that many Nigerian politicians may have belonged to at least two or three political parties. They may have left one party over an argument or failure to get their way or primary ticket.
Some parties to choose from include: Accord, Action Alliance, Advanced Congress of Democrats, Allied Congress Party of Nigeria, African Peoples Alliance, African Democratic Congress, Alliance for Democracy, All Progressives Congress, All Progressives Grand Alliance, Citizens Popular Party, Democratic People Party, Fresh Party, Kowa Party, Labour Party, Mega Progressive Peoples Party, National Conscience Party, New Nigerian Peoples Party, People for Democratic Change, Progressive Peoples Alliance, Peoples Democratic Party, Peoples Party of Nigeria, Social Democratic Party, United Democratic Party and United Progress Party.
Political Party Code Of Conduct

There is a little known document called "CODE OF CONDUCT FOR POLITICAL PARTIES." Its preamble states, "WHEREAS there is need for peace and public order, freedom of political campaigns and compliance with electoral laws and regulations for the conduct of free, fair and credible elections in Nigeria.
We the Political Parties of Nigeria have voluntarily set out in this code a system of rules to guide our activities and we pledge to one another and to the Nigerian people that we shall undertake to ensure that the code is fully publicized and brought to the notice of all officers and members of our Parties and that the contents thereof are fully observed by all." In Section 1, the Code states that " All Political Parties shall at all times uphold the rights and freedoms of the Nigerian people, as guaranteed by law.: In this context, every Political Party shall provide equal opportunity to qualified persons to participate in electoral activities."
Some naysayers will argue that there is no such code. For example, a recent commentary by a northern member of an opposition party heaped so much insult on the President that I wondered about Section 6 of the Code of Conduct which states that "Every Political Party shall at all fora and at all times avoid defamatory, derogatory and insulting attacks on rival parties or individual personalities through any form of communication, verbal or written."
Anyway, as the clock ticks, we are counting down to the 2015 general elections. Maybe the parties will choose to abide by the Code of Conduct. Our fingers are crossed.
Disclaimer:

"The views/contents expressed in this article are the sole responsibility of the author(s) and do not necessarily reflect those of The Nigerian Voice. The Nigerian Voice will not be responsible or liable for any inaccurate or incorrect statements contained in this article."
Articles by Prof. Alex O. Atawa Akpodiete, Esq.