Jobberman lists top 100 best companies to work in Nigeria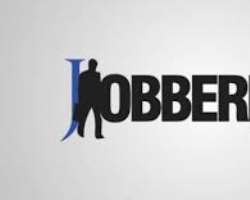 Jobberman.com, Nigeria's biggest jobs portal has instituted the Top 100 Best Companies to Work in Nigeria to provide a comprehensive rating of employee satisfaction and commitment across employers in the country, Ventures Africa reports.
The 2013 Best Companies to Work rankings include 50 multinationals, 45 majorly-owned NEWSNigerian companies and 12 government agencies, Jobberman said in a statement.
To find the companies that were the best places to work, more than 10,000 surveys of employees in Nigeria were conducted, it said.
'Over 5000 companies were submitted by 10,482 respondents (experienced, entry level and exec management). 89 percent of those who filled the survey were gainfully employed. Only companies with at least 100 full-time permanent employees were considered,' a company statement read.
The index was calculated by getting a weighted average of each recipient's top 5 companies and dream company to work for. Recipients also selected workplace metrics that mattered to them in making these choices - Company Culture, Salary, Non-Salary Benefits, proximity to Company Location, Prestige/Company Brand, Management Integrity and commitment to staff welfare.
According to the jobs site, the 2013 Top 10 companies to work for in Nigeria are:
NAME INDUSTRY Shell Petroleum Development Company (SPDC) Oil & Gas Chevron Oil & Gas Mobil Oil & Gas NNPC Oil & Gas MTN Telecommunication Nestlé Nigeria FMCG Federal Government Civil Service Government Total Oil & Gas Dangote FMCG Nigeria Breweries FMCG According to Jobberman.com, salary (Remuneration) was the most important metric employees considered in rating companies, thus resulting in the oil and gas sectors topping the chart of best companies to work for.
Also, the distribution of the Best 100 Companies to Work by industry depicts Nigeria's Oil & Gas sector topping the list with 19 companies, FCMG with 18 companies, Banking 11 and Government agencies fourth with nine institutions.
Overall, the survey results depict hope for indigenous companies in Nigeria as they continue to compete with established multinationals doing business in Nigeria.