Ekiti raises N5bn from capital market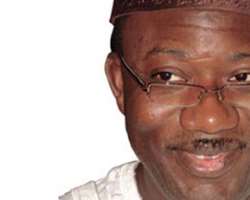 The Ekiti State Government on Tuesday concluded its N25 billion Bond Issuance programme with the successful raising of the balance of N5 billion from the nation's capital market.
The state had in 2012 embarked on the bond issuance programme raising N20 billion as the first tranche with a coupon of 14.5 per cent to fast-track its infrastructural development and economic transformation. Having begun the execution of the various projects, the state returned to the market to raise the remaining N5 billion  with a coupon of 14.5 per cent to complete the projects.
Speaking in Lagos  at the Completion Board Meeting for bond issuance, Governor of Ekiti State, Dr. Kayode Fayemi said  the projects that are being financed with the bond proceeds are regenerating ones that will deliver dividends to the people of the state.
According to him, contrary to apprehension by some people that taking a bond means plunging the state and generations yet unborn into eternal debt, the bond has the capacity to repay itself on the long run. He disclosed that under two years, N9.6 billion out of the N20 billion has been repaid to investors.
He explained that the N5 billion  that has just been raised is to complete all the projects  started two years ago, saying  in the next one year, all the projects would be  in place for people to see and use.
'We are focusing on projects that have investment potential and can bring Ekiti equitably to comity of nation and state. Those, who sometimes, criticise us out of genuine ignorance because they think taking a bond is plunging a state and generations yet unborn into eternal debt are mistaken. Already, we have paid about N9.6 billion out of the N20 billion we took in two years. All the infrastructure being put in place will worth more than three times their present value in 10 years to come,' he said.
Speaking on some of the projects, he said, the transformation of Ikogosi Warm water spring, is one of the products of the N20 billion raised two years ago. He said about three years ago, Ikogosi was full of reptiles, noting that today it is one of tourist attractions and recorded 10,000 visitors last week alone.
'That is just one of the projects. International civic centre and museum is another of the projects. Our school of agriculture, revival of burnt bricks industry are others. All the projects are primarily projects that will yield dividends for our people and make Ekiti a much better place, a much more modern place and bring it to stability so that economy growth can thrive,' he said.