Arise urges commitment to President Jonathan's transformation agenda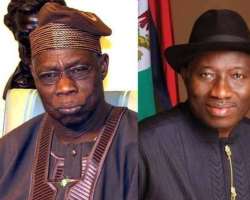 Former Senator, representing Ekiti North and proprietor of the Quick Lotto Game, Ayo Arise has urged Nigerians, especially Ekiti people to remain hopeful for a more better Nigeria in 2014 and be committed to the sustenance of the transformation strides of the President Goodluck Jonathan-led federal government.
In his New Year message, Senator Arise also called on the federal government to open up the Lotto industry to more participants so as to provide more revenue for the government and improve the living standard of the people in the New Year.
"I felicitate with Nigerians, especially the good people of Ekiti State for witnessing the beginning of this New Year, 2014.
"Most especially, I wish to assure members and supporters of our party, the Peoples' Democratic Party (PDP) in Ekiti State that 2014 is the year our party will return to government in the State because God Himself, who is the ultimate judge will make manifest, His judgment of posterity, which is the most important judgment.
"It is my prayers that God in His infinite mercies will make year 2014 a year of abundance manifestation of his promises for us, our state and Nigeria," Arise said.