New Year: Chime urges more commitment to nation building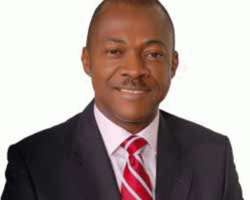 Governor Sullivan Chime of Enugu State has urged Nigerians to redouble their efforts at building a stable, secure and prosperous nation.
The Governor, who stated this in his new year message, said citizens should learn from the mistakes of previous years and commit themselves to ensuring that improvements are made in all facets of the country's socio-economic and political life.
He urged Nigerians to eschew any acts that may impede the progress of the nation adding that they should remain prayerful and continue to seek the will and guidance of God in all their endeavours in the new year.
Governor Chime thanked the citizens of Enugu State, security agencies and various organizations for the support and cooperation they offered the government in the out-gone year and assured them that the government will not relent in its current efforts to entrench good governance and bring about the total transformation of the state.