Will Moghalu Restore Confidence In Banks?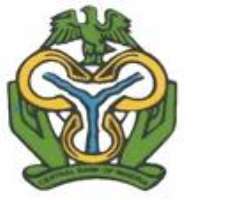 The Central Bank of Nigeria (CBN) has completed the audit of the remaining
14 banks. While some CEOs had been axed and the affected banks get bailout
to the tune of N620 billion, it is incontrovertible that the banking
sector is suffering from crisis of confidence. Already a vast number of
people are unsure if there will not be a re-occurrence of the insiders'
abuse and account cooking.
Earlier this week, Minister of State for Finance, Remi Babalola,
maintained that there is a need for the restoration of confidence in the
Nigerian financial system so that the sector could play its roles in the
economy. He is right. Right now the banking system faces a number of
challenges which include stiff competition among players, stakeholders'
expectations and adoption of risk based premium assessment. Restoring
confidence does not come by sheer luck. It is achieved through a
combination of factors which include those who take key decisions at the
apex bank.
Except lessons learnt from this crisis are well absorbed and supervisory
activities of CBN are well manned, a crisis of higher magnitude might
re-surface in no distant time. Of course, no one would have expected the
current happenings in the financial sector given the rate of bank
liquidation in the 90s and the recent consolidation. The apex bank needs
to ensure banks conform to regulations and be able to nip in the bud
whatever problems that surface before they mature. The present crisis
therefore is a lesson for everyone on how not to supervise banks. It
simply means the regulator should change the way banks are supervised.
Determined to address this, President Yar'Adua nominated Dr. Kingsley
Moghalu as the CBN's Deputy Governor for Financial Sector Surveillance
(FSS) subject to Senate confirmation. If confirmed, he will directly
supervise the banks. To nominate is one thing and the ability of the
nominee to perform creditably well is another. The real issue now revolves
round the ability to effectively monitor and supervise banks so as to
forestall future occurrence.
The primary functions of deputy governor (FSS) are; firstly, prudential
supervision and regulation of deposit money banks and corporate governance
oversight; secondly, managing development finance – policy formulation on
microfinance, guaranteeing credit schemes and other initiatives to support
economic development through the real sector including agriculture and
small and medium scale enterprises, and lastly regulating other financial
institutions such as micro-finance banks, mortgage banks, finance
companies and bureau de change.
Obviously, these roles are multidisciplinary, and go well beyond the
technical confines of traditional commercial banking. Occupiers must be
able to discharge this effectively and be able to make robust
contributions to policy formulation at board of directors' level. Informed
policies are important at this time to block the inherent gaps in the
system and position our banks for competition in the global financial
market. The CBN governor has once admitted the apex bank needs to be
strengthened in order to be more effective in its roles.
Given previous experience, banks supervision requires individuals who have
strong track records of accountability and transparency, risk management,
and corporate governance. In addition, such individuals should also be
able to bring a high level of credibility to the regulatory role of the
CBN. The public policy implication is that it will help to restore the
confidence of investors, depositors, and a wide range of stakeholders in
the financial sector.
Moghalu's track record inspires confidence. Aside being a professionally
certified risk manager, he has managed portfolio and strategic risk for a
Geneva-based global fund with $21 billion in assets under management,
redesigned the accountability and regulatory compliance system of the
United Nations as a member of a high-level panel appointed by
Secretary-General Kofi Annan, led money-laundering and asset tracing
investigations against indicted war criminals responsible for Rwanda's
genocide, and has more recently been a risk management and corporate
strategy consultant to global corporations, including one of the world's
biggest banks after leaving the UN.
What usually compromises regulator's effectiveness is the unethical and
unprofessional camaraderie that existed between the regulator and the
banks. It is quite easy for the regulator to be captured, particularly if
those at the helms are mostly from within the industry. With this
consideration in mind, it is necessary to ensure that anyone in charge of
bank surveillance has no direct affiliation or pecuniary interests in the
banks. The nominee's profile shows he is coming outside of the banking
system which will enable him to look at issues objectively and
dispassionately.
Above all, crisis like this also requires the need for new regulatory
framework. This is because operators may have perfected methods of
manipulating the existing regulatory system. Financial crises often expose
weaknesses in the underlying regulatory frameworks and the supervision
systems that are supposed to reinforce them. This no doubt calls the need
for design of structures that will ensure that adequate information is at
the disposal of the Central Bank. It behoves the apex bank to be alert to
such information and act in a manner that will break the cycle of
corporate governance violations that is increasingly threatening the
future of the Nigerian financial system.
Around the world, SMEs are the superstructure on which sound and
sustainable economy is built. In recent time, there has been utter neglect
of the SMEs. The lending practices are skewed against them even with
genuine and verifiable collaterals. Experience in development finance,
particularly through consistent records of performance and leadership
roles in first-rate global institutions, are critical in understanding the
importance of SMEs as engine for growth.
Finance is a risky business. Regulation and supervision alone cannot
completely eliminate crisis. However, upon his confirmation it will be
Moghalu's responsibility to ensure that sound corporate governance,
accountability and simple but stringent reporting standard become the
hallmark of our nation's financial system. This is the surest way in which
confidence can be restored.
|
Article source