Let's Think & Talk With Prof. Alex O. A. Akpodiete: Analysis Of 2013 Critical Events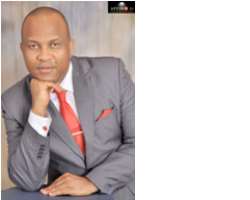 Prof. Alex O. A. Akpodiete
As the curtain has fallen on 2013, it is important to critically examine the events of the year analytically, as a springboard for 2014.

2013 began with the swearing in of Barack Hussein Obama for his second term as the first black president of the United States of America. He was sworn in on January 21, 2013 and part of his 2,137 words long speech included "America's possibilities are limitless, for we possess all the qualities that this world without boundaries demands: youth and drive; diversity and openness; an endless capacity for risk and a gift for reinvention. My fellow Americans, we are made for this moment, and we will seize it -- so long as we seize it together."
Security was in the forefront in 2013. On Sunday, February 10, 2013, three North Korean (The Democratic People's Republic of Korea) doctors attached to Potiskum General Hospital were heinously killed in their rented quarters in Potiskum, Yobe State. Days earlier on Friday, February 8, gunmen had killed seven women administering polio vaccines in Kano & two in Borno State. Three of the workers killed in Yobe were doctors from North Korea who have lived within the same community since 2005. These acts were a prelude to the killings that would happen in the year.
We were reminded of the need to protect our underage daughters in 2013. I wondered if National Assembly (NASS), specifically the Senate, was in the forefront of encouraging statutory rape and pedophilia to the extent of legalizing it by its failure to remove Section 29(4) (b) of the 1999 Constitution.
Part of the problem was that we had a sitting Senator, Ahmed Sani Yerima, who allegedly married a 13-yr old Egyptian girl. This almost became a religion dividing matter.
Pension scam remained in the news. Alhaji Dr. Abdulrasheed Maina, who was the Chairman of the Presidential Pension Reform Task Force, declared before the Senate committee that he had successfully eliminated many ghost workers, but also complained about a cabal of many people going after him to jeopardize his work. Alhaji Maina stated that he was afraid for his life and that he was being hunted because he refused to pay N3 billion bribe.
In March 2013, the Roman Catholic Church convened a papal conclave when Pope Benedict XVI retired. White smoke rose from the Sistine Chapel, proclaiming the selection of a new pope by Roman Catholic cardinals on their second day of voting. The name of the new pope was announced to the famous Latin phrase "habemus papam" ("we have a pope"). The bells of St. Peter's Basilica tolled to confirm the selection. He was replaced by Pope Francis (born as Jorge Mario Bergoglio in Buenos Aires, Argentina), much to the chagrin of those who were disillusioned to think that the largest religious body in the world could be headed by a black man. America may have progressed but the church is still burdened and that is why Sundays are the most segregated day in the western world.
On May 14, 2013, the President of Nigeria, Dr. Goodluck Ebele Jonathan was left with no option but to declare a state of emergency in the three northern states of Adamawa, Borno, Yobe based on the Boko Haram menace. The Committee for reconciliation later accused the military of failure to explore other options for reconciliation. The Boko Haram Sect was also branded a terrorist organization for those who were in doubt. The government offered Boko Haram amnesty and they declined even when former Head of State General Muhammadu Buhari (rtd.) supported it.
On Tuesday. October 1, 2013, President Goodluck Jonathan, GCFR called for a National Confab and proceeded to constitute a committee to provide modalities for it. This caused uproar especially since we have at least 389 ethnic nationalities and we have had conferences in the past. The road show also proved contentious.
We witnessed another aviation disaster in 2013. On Saturday, July 5, 2013, Aviana Airline Boeing 777-200 took off from Seoul, South Korea and crash-landed in San Francisco, USA after a 14-hour transatlantic flight. In Nigeria, Associated Airline Embraer 120 Aircraft carrying the corpse of Former Ondo Governor Dr. Olusegun Agagu from Lagos to Akure, crash and killed over 15 occupants, including passengers and crew members on Thursday, October 3, 2013. Reports concluded that the plane took off with a faulty right engine. This just reflected the sordid state of the Nigerian Aviation Sector because we had hoped that things will be better after the Dana Air flight 992 that crashed on Sunday, June 3, 2012, killing all 153 passengers and crewmembers onboard the MD-83 jetliner. The Aviation minister was subsequently embroiled in controversy over the purchase of 2 7-series Bulletproof BMW cars for N255m.
Human rights Activists and lawyer, Mike Ozoemene, SAN, was kidnapped and eventually released. He started postulating that Kidnappers should receive amnesty so that they can come out of the creeks. I am not sure if his position was influenced by his treatment at the hands of the kidnappers or based on some other event inducing epiphany.
Governor Rotimi Amaechi and his State House of Assembly were repeatedly in the news, especially with the fracas involving the use of the "maze". The Federal House of Representatives finally took over Rivers House of Assembly because of the Rivers of shame, only for a court to declare the action unlawful.
All Progressives Congress was finally formed when Action Congress of Nigeria (ACN), All Nigerian Peoples Party (ANPP) and Congress for Progressive Change (CPC) merged. Initially there was talk of (APGA) joining them, but it did not work. Other parties that were discussed included Peoples Democratic Movement (PDM) or Voice of the People (VOP), but both faded away by the end of 2013, but may resurrect before 2015.

Mandela, Achebe & Ewherido – 3 great losses of 2013
The national ruling party had a lot of drama, including a free-for all fight at the National Assembly. Some of the aggrieved Peoples Democratic Party (PDP) members, momentarily called nPDP, finally decamped to APC, although not all the G7 governors - making it really G5, but still falling. On August 31, 2013, a day that was supposed to mark the 15th anniversary of PDP, some of these persons were part of the Abubakar Atiku led group that walked out at the Special National Convention at Eagles Square, Abuja.
Senator Pius Ewherido representing Delta Central Senatorial zone under Democratic People's Party (DPP), passed away on June 30, 2013. The Senatorial bye-election was held on October 12, with Chief Aguariawodo of PDP winning by a landslide to replace him.
The Academic Staff Union of Universities (ASUU went on strike and it lasted over five (5) months with the Federal Government finally issuing an ultimatum to them after it had fulfilled part of its obligation by providing over 200 billion Naira to the Universities. The length of the strike was saddening and made some of us to pose the question, "Do We Need ASUU & Labour Unions in a Democracy?"
Of all those that passed away to the great beyond in 2013, I will miss Professor Chinua Achebe. He was a man of principle who was the only Nigerian to have stood by his principles and declined twice (2004 & 2011) a national honour award as Commander of the Federal Republic (CFR), although he accepted a National Merits Award (NAMA).
There was budget maneuvering. On Tuesday, November 19, 2013, the President Dr. Goodluck Ebele Jonathan, GCFR, postponed again his presentation of the 2014 budget ostensibly until the two (2) federal houses harmonize their figures on Crude Oil benchmark and Medium Term Expenditure Framework (MTEF). The two houses are of course The Federal House of Representatives and Senate, which comprises our National Assembly (NASS) per the 1999 Constitution. The budget was finally presented in December.
The year essentially ended on a somber note with the burial of Dr. Nelson "Madiba" Mandela, the first black President of South Africa. His burial was attended by world leaders and dignitaries. Many of us were amazed at the height of hypocrisy exhibited by the African leaders who heaped praised on the late Mandela when they have failed themselves.
2014 will be a better year in Jesus name.
Mandela, Achebe & Ewherido—3 Great Losses Of 2013
Disclaimer:

"The views/contents expressed in this article are the sole responsibility of the author(s) and do not necessarily reflect those of The Nigerian Voice. The Nigerian Voice will not be responsible or liable for any inaccurate or incorrect statements contained in this article."
Articles by Prof. Alex O. Atawa Akpodiete, Esq.