CAN wants FG to take recent Boko Haram threat seriously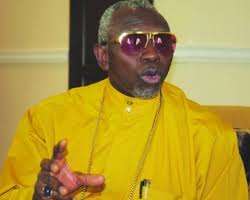 The Christian Association of Nigeria in the 19 northern states (Northern CAN) and the Federal Capital Territory (FCT) has called on the Federal Government and security agencies not to handle with levity the recent threat against Christians by the Boko Haram terrorist group.
CAN urged the government and all its security apparatus to take the threat serious to avert further destruction of lives and property. The Christian group enjoined all it members  all over the country to be vigilant, prayerful and to take the security of their environment very seriously.
The body made call in  reaction to recent threats by the leader of the Boko Haram sect, Abubakar Shekau.
The Northern CAN said it was its belief that the  Islamic sect was ou ton  mission  to wipe out Christianity.
It asked the Presidency and its security apparatus to take pro-active measures to forstall the nefarious plan of the blood-thirsty Islamic sect.
Shekau in an email reportedly to some journalists recently was categorical that the sect was fighting President Jonathan and his Christian brethren.
He was quoted to have also said that  Nigerians should be under no illusion that the sect was not fighting a religious war.