Take Boko Haram Threat Seriously, CAN Urges FG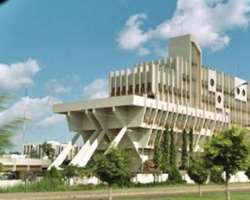 By John Shiklam The Christian Association of Nigeria in the 19 northern states (Northern CAN) and the Federal Capital Territory (FCT) has asked the federal government and security agencies to take the latest threat against Christians by the Boko Haram terrorist group with all seriousness, to avert further destruction of lives and property.
The religious body also urged Christians all over the country to be vigilant, prayerful and to take the security of their environment very seriously.
Northern CAN, in a reaction to recent threats by the leader of the Boko Haram sect, Abubakar Shekau, maintained that Christians have always believed that the Islamic sect was out to wipe out Christianity and urged the Presidency and its security apparatus to buckle up before the sect and its sponsors plunge the country into chaos.
Shekau was reported to have sent an email to some journalists, declaring that the sect was fighting President Jonathan and his Christian brethren and Nigerians should be under no illusion that the sect was not fighting a religious war. Details to follow Caption:  President Goodluck Jonathan Aturu: President Jonathan's Response Portrays Inertia at the Top Abimbola Akosile The reply of President Goodluck Jonathan to the accusatory letter written by former President Olusegun Obasanjo is not disappointing at all, human rights lawyer and activist, Mr. Bamidele Aturu, has asserted.
Aturu, in a reaction to the open exchange of letters between former president Olusegun Obasanjo and President Jonathan, said the president's response reflects 'the inertia at the top and for that reason, unfortunately, merits attention. It also presents an opportunity to comment on the presidency, state of the nation and the politics of the so-called opposition.'
In his statement on the exchange, Aturu said, 'President Jonathan's reply under discussion is so simplistic and symptomatic of the inelegant simplicity of governance in Nigeria which consists simply in allocation and sharing of resources among politicians for ostentatious living'.