Oshimohle escapes death in auto crash again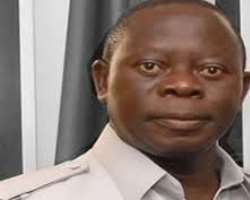 Reports indicate that Gov. Adams Oshimohle  has again  escaped unhurt from an auto crash.
A vehicle was reportedly rammed into his convoy as he returned to Benin the State capital from his village.
The reports say no injuries were sustained and that the governor's spokesman Kazeem Afegbua confirmed that the incident has been reported to the  police.
Oshimohle nearly lost his life a few year's ago before his second term election when a vehicle similarly rammed into his convoy.
The incident was suspected to be orchestrated by his political opponents.