Shareholders approve N40 billion rights offer for Unity Bank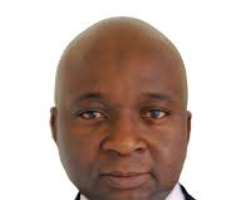 Unity Bank has got shareholders' nod to raise additional capital of N40 billion through rights issue and special/private placement of its shares.
The bank's directors received the approval of the shareholders for the  capital raising exercise, which  is part of the bank's business expansion strategy in the retail segment of the financial market, at the  an Extra-Ordinary General Meeting of the Bank which was held in Lagos on Monday.
Shareholders authorised that directors of the bank to take all necessary steps including initiating and negotiating mergers and or acquisition or any form of business combination or arrangement with company /companies or institutions whether foreign or local for the purpose of shoring up the bank's capital.
They also endorsed the proposal to raise the share capital of the bank to N60 billion of 120 billion ordinary shares of 50 kobo each; reconstruct the shares of the bank in ratio of one reconstructed ordinary share of 50 kobo each for every four ordinary shares of 50 kobo each previously held by shareholders.
The resolutions reached at the EGM are expected to pave way for a fresh injection of huge capital into the institution, currently ranked among the top ten banks in the country in terms of branch network.
This is geared towards making the Bank attain top-of-mind recall with customers as their Retail Bank of Choice.
Two foreign and one domestic venture capitalist are said to be closely watching developments in the bank.