Zinox Group considers listing on the Exchange next year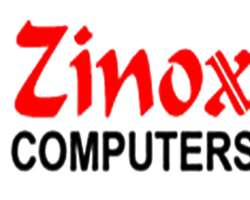 • Zinox Group of Company may be considering listing its shares on the Nigerian Stock Exchange (NSE) next year, according to indications from the company.
The Chairman of the group, Chief Leo Stan-Ekeh, during an interaction with journalists in Lagos recently, said that the company was aiming at consolidating its  strong position as a leading Information Technology firm in the country.
To this end, the chairman added it hoped to  strengthen its hardware sub-sector of the ICT industry.
He said that the company was envisaging positive developments  in 2014, and that stock market listing would bolster the business.
For Ekeh, there is need for a stronger government support for the ICT sector in 2014.
He said, 'We nearly went sometimes ago and we were actually oversubscribed. And even when we go again, I know that we are going to be very successful. Zinox will be bigger compared to others if we go.
'There is no way we will go to the market and cheat people. It is spiritually wrong. We shall go to the market at the right time and I can assure you that we would do even better.
'To go to the market, you have to understand the terrain and must go with all sincerity. Most firms are strong today but afraid of tomorrow. By February 2014, if you understand some of the things I have spoken in proverbs, all these things I have said would start manifesting. Zinox will definitely hit the market again soonest and we are going to do well'.
It will be recalled that only recently, Computer Warehouse Group listed its shares on the NSE, to join the likes of Omatek Ventures, Starcomms, IHS and others.
Zinox chairman indicated that Nigeria is still an open field as far as ICT industry is concerned. According to him, ICT penetration is still below 15 per cent of the penetration, stressing that 85 per cent window of opportunities are still open for development.
He projects that  the Nigerian market can grow by as much as over 150 per cent if the needed infrastructures are in place, which include power, security, local patronage, low broadband penetration and poor human capital development.