CBN announces new directive on anti-money laundering activities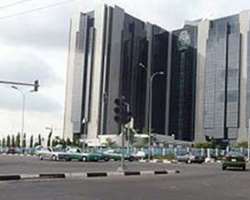 The Central Bank of Nigeria (CBN) has handed over the Anti-Money Laundering and Counter Financing of Terrorism (AML/CFT) off-site activities to its AML/CFT Division in its Banking Supervision and Other Financial Institutions Supervision Departments.
This followed the establishment of the AML/CFT division in those departments at the central bank.
The central bank disclosed this in a letter dated December 19, 2013, addressed to all banks and other financial institutions, a copy of which was posted on its website Tuesday.
The letter titled: 'Re: Rendition of AML/CFT Returns to CBN,' was signed by Duniya Y.B, on behalf of the Director, Financial Policy and Regulation Department, CBN.
It explained: 'Following the establishment of AML/CFT Division in Banking Supervision Department (BSD) and Other Financial Institutions Supervision Department (OFISD) of the Central Bank of Nigeria (CBN), the AML/CFT off-site activities (hitherto carried out Financial Policy Regulation Department -FPRD) will now be undertaken by these departments.
'With effect from January 31, 2014, all deposit money banks, merchant banks and discount houses are required to render their AML/CFT returns to BSD while other financial institutions should render same to OFISD.' The Financial Action Task Force (FATF) had in October, removed Nigeria from the list of countries identified as jurisdictions with significant deficiencies in their AML/CFT regimes. The action was taken following the country's full implementation of the mutually agreed Action Plan and the exhibition of a clear political commitment to continue the development of its AML/CFT regime.
The FATF had expressed satisfaction with the political will displayed by Nigeria in improving its Global AML/CFT compliance. - Thisday.