Oshimohle sacks 836 teachers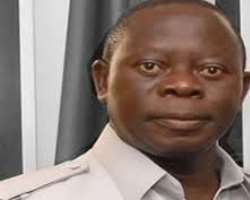 Governor of Edo State, Mr. Adams Oshimohle, has authorize the sack of no fewer than 836 teachers for various offences discovered during a verification exercise.
It was learnt that the teachers  sacked by the Edo State Government sequel to the outcome of the verification exercise carried out by the State department of the Information and Communication Technology
What was however striking is the way and manner the government made the announcement of their sack.
It was also learnt that the affected teachers learnt of their sack when they discovered that their names were missing from the December salary voucher.
Some of those sacked were allegedly found to have over-stayed, mentally unstable, physically blind and have falsified their age and credentials.
Commissioner for Basic Education, Patrick Aguinede, confirmed the development.
According to him, those sacked were certified by the ICT after the screening
He said,  'The teachers were found to have stayed above 35 years. Some were physically blind, some manipulated their results and age which later showed they finished school before they were born.'
State Secretary of the Nigeria Union of Teachers, Akin Adeojo said the union learnt of the sack from the  rumour mill,  but added that the affected teachers have not been issued sack letters.
He said the NUT would scrutinise the letters before taking a decision, adding that any established cases of victimisation would be resisted by the union.