AfDB approves $184m loan for power sector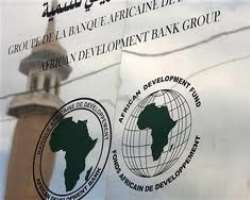 The African Development Bank (AfDB) has approved $184.2 million loan to encourage private investments in the Nigerian power sector.
The approval was contained in a statement issued by the institution which was made available to the  News Agency of Nigeria (NAN) in Addis Ababa.
The facility is under the bank's Partial Risk Guarantee (PRG). The AfDB also said it had approved $3.1 million loan to enhance capacity building in power generation and distribution to meet the country's 40,000mw target by 2020.
'The board of directors of the AfDB group approved an African Development Fund (ADF) Partial Risk Guarantee (PRG) program of $184.2 million and an ADF loan of $3.1 million for capacity building, to support the Nigerian power sector privatisation programme.
'The board's decision will allow the AfDB to support the Nigerian government's efforts to reform the power sector and position the country for sustainable and inclusive growth,' the statement added.
According to the bank, the PRG program in Nigeria was aimed at increasing the country's electricity generation by catalysing private sector investment and commercial financing in the power sector.
'The PRGs will mitigate the risk of the Nigeria Bulk Electricity Trading Plc (NBET), a Federal Government of Nigeria entity established to purchase electricity from independent power producers (IPPs).
'It will also prevent the risk of not fulfilling NBET's contractual obligations under its power purchase agreements with eligible IPPs.
'This in turn will increase the comfort level of private sector financiers and commercial lenders investing in the Nigerian power sector privatisation programme,' it added.
According to the AfBD, available data from the Nigerian government showed that power outages cost the country about three per cent of its Gross Domestic Product annually.
It anticipated the IPPs eligible for coverage under the programme could generate additional 1,380mw of power by 2016. This would in turn increase the country's access to more reliable and affordable electricity from 41 per cent currently to 50 per cent by 2016.
The institution also explained the potential impact of the programme would ensure effective and steady power supply, which is critical to the sustainability of Nigeria's development path.