2014—The Year Of The Retail Banker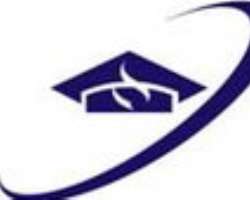 The International Academy of Retail Banking believes 2014 will see the evolution of retail banking as a profession as specialist retail banking CEOs take control of some major banking organisations, increasing numbers seek professional qualifications and there is greater focus on ethics and standards.

The provisions of the new UKBanking Bill calling for the certification of bankers and the recent establishment of the Banking Standards Review under the chairmanship of Sir Richard Lambert are clear evidence that banking is headed towards professionalization.
The IARB has evidence that banks worldwide now recognise the increasingly important role of retail banking. In a post-Vickers environment, the RBS appointment of a CEO with a 'preference for people over numbers' is just one example of a readjustment taking place as priorities change and retail banking is disentangled from the Anglo-American universal banking model that has dominated British banking for a quarter of a century.
There is also growing understanding of and focus on the complex nature of retail banking operations. Consumers and small businesses globally seek help on a broad range of problems and often judge and indeed switch banks on the basis of service delivery. As banks address these issues, a focus on customer retention and profitability demands high levels of professionalism and an ethical consumer-oriented approach. The adoption of such an approach is also endorsed by regulators taking a dim view of high pressure selling and encouraging banks to 'put customers first'.
So what does 2014 hold? Michael Lafferty, co-Chairman of the Academy, said "Banks everywhere are realising just how important retail banking is and how specific are the skills required to build strong customer relationships, the foundation stone of profitable retail services. This is borne out by the findings of a Lafferty research study of the strategies of the world's leading banks, "Focused, Fragile and Fuzzy", due to be released in January.
The study shows that the common characteristic of every successful bank is a strong focus on retail banking. The list of successful, focused banks includes the big Canadians, French, Australians, US super-regionals, several big Nordics, Santander and BBVA of Spain and Britain's Standard Chartered - as well as many banks in Southeast Asia, Africa, the Middle East and Latin America. In contrast, a large number of the major European, US, Japanese and Chinese banks are categorised as having "fragile" or "fuzzy" strategies."
Mr Lafferty put the IARB's expanding role in context. He explained "Retail banking is a specialist subject requiring specialist education and training. Individuals with the requisite skill sets and qualifications will be in demand in 2014 and long beyond that. Working with financial institutions worldwide, we developed a curriculum that meets these needs and banks globally are reaping the benefit. Student numbers are increasing rapidly and we are fielding queries from new clients in different locations on a daily basis."
Launched in 2011 in anticipation of the increased focus on retail banking needs worldwide, IARB is unique in being an international organisation that provides an education programme with in-depth focus on retail banking as a profession like accountancy and law. To date over 3000 retail bankers from more than 60 countries have embarked on the Academy's programmes. Already, more than 40 banks have supported the mission of making retail banking a recognised profession. These include Ecobank, ING Bank, Maybank, Nedbank, Standard Chartered Bank and Abu Dhabi Commercial Bank.
Further recognition of the Academy's pivotal role came earlier this month when IARB's Certified International Retail Banker qualification was accredited by the Chartered Banker Institute, the oldest banking institute in the world.


International Academy of Retail Banking

The International Academy of Retail Banking is a global educational and professional body for the retail banking industry. It was created in the belief that retail banking should be a profession – like accountancy and law – and offers similar professional education programmes and examinations.
IARB is the only educational body in the world offering specialised post-graduate training in the retail banking field – both to qualification level and on an on-going basis. Lafferty Group, of which the Academy is part, has provided industry research and intelligence to retail banks for more than 30 years.
The Academy also awards an international qualification for cards and payments professionals.

Evelyn Hunter-Jordan
Executive Director, International Academy of Retail Banking
evelyn.h[email protected]
+44 77 252 43821