December 20, 2013

| AMEBO
Yvonne Nelson In New Dazzling Picture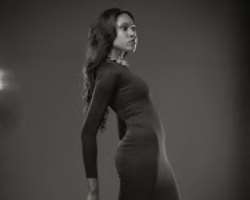 When it comes to beauty, Ghanaian actress, Yvonne Nelson cannot be pushed aside. No wonder after Iyanya allegedly finished eating her 'apple', he (allegedly) sang about how sweet the waist of the light-skinned actress is.
The actress recently released a picture which some fashion pundits have described as hot and dazzling.
Yvonne is a typical girl most Nigerians refer to as 'lepa to shan' and very hot like a popular brand of noodles sold in Nigeria. The actress is also a multi-award winner.