IMF Executive Board Concludes the Seventh and Final Review under the Extended Credit Facility Arrangement with Burkina Faso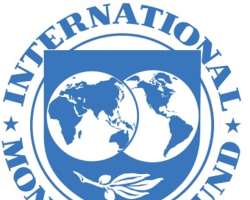 IMF Executive Board Concludes the Seventh and Final Review under the Extended Credit Facility Arrangement with Burkina Faso
OUAGADOUGOU, Burkina-Faso, December 17, 2013/African Press Organization (APO)/ -- The Executive Board of the International Monetary Fund (IMF) today completed the seventh and final review under the Extended Credit Facility (ECF) for Burkina Faso. The completion of the review enables the disbursement of an amount equivalent to SDR 3.225 million (about US$5million).
The Executive Board also discussed a request by Burkina Faso for a successor three year arrangement under the Extended Credit Facility (ECF) and expressed general support for such a new arrangement, which would be approved in the coming days once the existing ECF arrangement expires.
The three-year Extended Credit Facility (ECF) arrangement for Burkina Faso was approved on June 14, 2010 (see Press Release No. 10/241), for the equivalent of SDR 46.154 million (about US$ 71.2 million) The Executive Board subsequently approved augmentation of access under the arrangement to the equivalent of SDR 82.274 (about US$126.8 million) on June 8, 2012 (see Press Release No. 12/214). On July 1, 2013, the Board approved an extension of the arrangement until December 31, 2013 (Press Release No. 13/241). The existing arrangement will expire following the final disbursement thereunder, which is likely to be slightly sooner.
Following the Executive Board's discussion, Min Zhu, Deputy Managing Director and Acting Chair issued the following statement:
"The Burkinabe authorities have continued their noteworthy strong performance in implementing their Fund-supported program, based on their ownership of a strong, coherent package of policies designed to safeguard macroeconomic stability and underpin growth. In spite of external shocks, Burkina Faso has maintained one of the highest growth rates in sub-Saharan Africa, with numerous reforms implemented to improve the country's resilience, increase agricultural productivity, and manage natural resource revenues transparently.
"Growth in 2013 remains robust, but is expected to be slightly lower than originally projected at 6.8 percent, with a higher current account deficit than anticipated, due to several factors including lower international gold prices. Ample food supplies have kept inflation low. Budget deficits have remained low, with revenue performance in line with expectations due to additional revenue administration efforts, despite the slight dip in growth. Meanwhile, execution of the investment budget was slower than expected.
"Burkina Faso has reaped significant macroeconomic gains in recent years, but continues to face broad development challenges, with attendant fiscal and balance of payment needs. Continued Fund program engagement would support efforts to safeguard macroeconomic stability, while addressing more deep-seated medium-term challenges.
"A new program supported by the Fund's Extended Credit Facility would support structural reforms designed to bolster investment and help foster diversified, inclusive growth. Continued sound revenue management and the efficient use of resource wealth from mining activity will continue to play a critical role. The authorities are also implementing reforms to strengthen and accelerate priority social and infrastructure spending. Translating high growth into more inclusive growth will require sustained investment in infrastructure, and health and education, in order to create jobs and meet evolving labor needs, as well as efforts to strengthen social safety nets to protect the most vulnerable. More diversified employment opportunities will also require a reliable supply of energy, broader access to finance, and an enabling environment for private sector investment."