Statement at the Conclusion of an IMF Mission to Burundi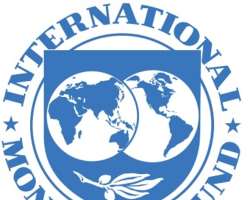 Statement at the Conclusion of an IMF Mission to Burundi
BUJUMBURA, Burundi, December 17, 2013/African Press Organization (APO)/ -- A mission from the International Monetary Fund (IMF), led by Mr. Oral Williams, visited Bujumbura from December 2-13, 2013, to conduct the fourth review of the government's economic and financial program supported by the IMF under the Extended Credit Facility (ECF). The mission met with Second-Vice President Gervais Rufyikiri, Senate President Gabriel Ntsizerana, Minister of Finance Tabu Manirakiza, Central Bank Governor Jean Ciza, and other high-level government officials. The mission had constructive discussions with members of the donor community, parliamentarians, the private sector and civil society.
At the end of the mission, Mr. Williams issued the following statement:
"As the economic recovery gains momentum in the aftermath of the recent food and fuel shocks, real GDP growth is expected to improve to 4.5 percent in 2013 and 4.7 percent in 2014, reflecting the implementation of large infrastructure projects and improvements in the tourism sector and electricity generation. The deceleration of inflation from its peak of 25 percent in March 2012 to about 9 percent projected at end-2013 is expected to reduce the burden of the cost of living. Looking ahead, the inflation outlook in 2014 remains favorable, owing to lower projected international food and fuel prices. Although the recent influx of refugees continues to weigh heavily on the social and economic situation, the ongoing efforts by the international community have been instrumental in providing some relief.
"The adoption of swift corrective measures in July in response to revenue slippages were instrumental in putting the program back on track. Revenue collections, which also benefitted from the pickup in economic activity, have outperformed program targets and have placed the 2014 budget on a sounder footing. Discussions focused on policies to reinvigorate program implementation and the identification of contingency measures to address potential fiscal risks associated with the run-up to the 2015 elections and the large influx of refugees. The mission underscored the need to strengthen public financial and debt management, including through the deployment of expenditure controllers in key ministries. This would help to avoid expenditure overruns and the accumulation of arrears, while preserving propoor spending associated with "quick wins" such as the school feeding and health care programs.
"The mission reached understandings ad referendum with the authorities to address these challenges with the aim of allowing the IMF's Executive Board to consider the fourth review of the ECF. The mission would like to thank the authorities for their warm hospitality and constructive cooperation."