MALIANS VOTE IN RUN-OFF LEGISLATIVE ELECTIONS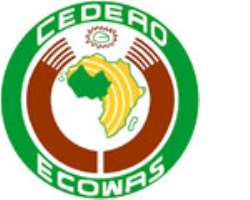 MALIANS VOTE IN RUN-OFF LEGISLATIVE ELECTIONS
ABUJA, Nigeria, December 16, 2013/African Press Organization (APO)/ -- For the second time within three weeks, Malians went to the polls on Sunday to elect members of their National Assembly following an inconclusive first round balloting on 24th November that produced only 20 out of the 147-seat Parliament.
After visiting a number of Polling Centres in the Bamako Communes (Municipalities) to observe voting on Sunday, the Head of ECOWAS Observer Mission, Prof. Amos Sawyer called on Mali political stakeholders, including the electorate, political parties, the government and civil society to seize the momentum of international goodwill and solidarity to ensure that the ECOWAS-facilitated transition in their country ended successfully.
Prof. Sawyer and his delegation, part of the 50-strong ECOWAS Election Observation Mission (EOM), visited among others, Polling Centres at Hamadallaye in Commune IV, Mairie Central in Commune II and Banankabougou in Commune VI.
Speaking to journalists after the initial tour, he explained that as in most developing countries, democratic process "is still work in progress" in Mali, adding that voter education needed to be stepped up and should be accompanied by critical reforms to help deepen democracy and good governance in the country.
As a confirmation of his optimism that voting could pick up after a slow start on Sunday, an electoral officer told the ECOWAS Head of Mission that 55 of the 494 registered voters had cast their ballots at Polling station 14 in Banankabougou as at 12H45.
Expressing the same sentiment, another electoral official Mrs. Bintou Koyate at Hamdallaye, said although less than 10 of the 481 registered voters had voted by 8H10, turn-out was expected to improve with more women discharging their civic duties after preparing lunch for their families.
Like in the first round, voting opened at 8H00 on Sunday and will close at 6H00.
But unlike the first round balloting that involved ¬¬6.5 million registered voters in 55 Constituencies and more than 12,000 polling centres in the country of 16.9 million people, an estimated 5.9 million voters were expected to cast their ballots in about 10,000 polling centes and 45 constituencies nationwide on Sunday.
The ECOWAS Observer Mission, whose members are deployed across various Malian regions and the capital Bamako, is expected to issue its Preliminary Declaration on the Sunday election on Monday.
Prof. Sawyer also led the 100-strong ECOWAS observers to the first round Parliamentary voting on 24th November 2013, which saw a voter turnout of 38.4%. Four of the elected deputies are from Kidal, one of the volatile northern regions.
The legislative polls followed successful presidential elections last July/August in Mali.