GTBank wins Most Innovative Bank award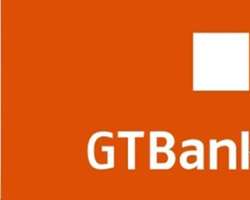 Guaranty Trust Bank Plc has been adjudged the 'Most Innovative Bank' in Africa at the 2013 EMEA Finance Awards just as its Managing Director, Mr. Segun Agbaje was named CEO of the year.
A statement from the bank yesterday said the award celebrates Africa's most innovative bank taking into consideration its market strength, profitability, growth and earnings, potential and quality of management of the financial institutions.
According to the statement, the Publisher of EMEA Finance, Mr. Christopher Moore, said that the banking sector is developing at a rapid rate and GTBank is at the forefront of many areas of innovation.
He said, 'Its work in linking its social-media presence to business performance is particularly impressive, including its social banking' service, which made it the first Nigerian bank to allow customers transfer money and review their account balances on Facebook.'
Receiving both awards, the Managing Director, Mr. Segun Agbaje said that the bank uses technology as a strategic means of consistently improving service quality.
According to him, being leaders in innovation allows the bank to provide our customers with the best possible value proposition and further consolidate leading position in the African market.
'We are delighted to receive this award for our hard work and dedication to delivering the best value to all our stakeholders.'