ALLEGED N100BN FRAUD: EX-BANK MD, OTHERS CHALLENGE CHARGES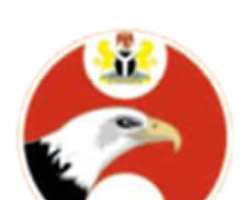 Alleged N100bn fraud: Ex-Bank MD, others challenge charges
By ADESINA AIYEKOTI
Tuesday, March 9, 2010
Former Managing Director of Finbank, Okey Nwosu and two Directors of the bank yesterday pleaded with a Federal High Court sitting in Lagos, to quash the corruption charges preferred against them saying the charges did disclose a prima-facie case against them.
Nwosu and three Directors of Finbank, Dayo Famoroti, Danjuma Ocholi and Mrs. Agnes Ebubedike were docked before Justice Daniel Abutu by the Economic and Financial Crimes Commission (EFCC) over a 90-count charge bordering on abuse, manipulations of the bank's shares, economic crimes and money laundering to the tune of N100 billion.
The commission had informed the court that the accused persons excluding Ebubedike had filed and served separate applications to quash the charges on the commission and that he had also filed his reply to the applications.
He, therefore, prayed the court to allow parties to move their application.
The defence counsel, however, urged the court to give him more time to reply to the EFCC written submission on point of law as he had just been served with the papers and he had not had the opportunity to file his reply.
Sequel to this development, the judge adjourned the case till April 1, 2010.
Justice Abutu had earlier dismissed an application brought before him by Famoroti seeking the leave of the court to travel outside the country for medical treatment.
According to the judge the accused person had not placed enough material evidence before the court to convince it that the needed medical treatment could not be provided in the country.
The EFCC accused the bank chiefs of perpetuating about N17 billion shares scam and granting over N9.3 billion reckless loan.