US fines Julius Berger $32m for bribing Nigerian officials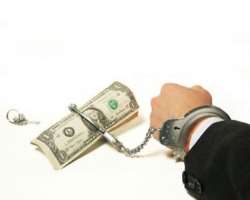 The United States Justice Department and the Federal Bureau of Investigation (FBI) said on Tuesday the German-based international engineering company, Bilfinger SE, had agreed to pay a $32m penalty for charges relating to the Foreign Corrupt Practices Act violation.
Bilfinger's Nigerian construction subsidiary, Julius `Berger Plc, was charged with bribing government officials to obtain and retain contracts related to work for the Eastern Gas Gathering System, a project valued at $387m.
The agreement follows a three-count criminal charge filed in the US District Court for the Southern District of Texas.
According to the complaint, from late 2003 through 2005, Julius Berger had conspired with Willbros Group Inc., and others to make payments totalling $6m to unnamed Nigerian government officials to obtain EGGS contracts.
Julius Berger and Willbros formed a joint venture and inflated its bid by three per cent to cover the cost of the bribe. Part of the conspiracy involved Julius Berger's employees bribing Nigerian officials with cash sent from Germany.
The Justice Department and Bilfinger agreed to resolve the charges by entering a deferred prosecution agreement for a term of three years. Bilfinger also agreed to implement internal controls, continue cooperating with the Justice Department, and retain a corporate compliance monitor for 18 months.
Prosecutors also resolved charges with Bilfinger's collaborator on the bribe, Willbros, and three former Willbros executives or consultants who pleaded guilty, and a fourth who remains a fugitive. - Punch.