Enugu State allocates 268 houses to workers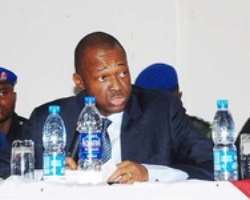 The Enugu State Government said it developed and allotted 268 units of houses to civil servants between 2011 and 2013.
Gov. Sullivan Chime made the disclosure when he briefed newsmen in Enugu on Tuesday.
Chime said the state government had met the draw-down conditions of the Federal Mortgage Bank of Nigeria for the release of fund for the development of 273 units of houses at the estate in Ibeagwa Nike.
"We have maintained a keen interest and deep involvement in the Enugu State Workers Village,'' he said.
He said in a bid to bequeath a functional public service, the state government embarked on the construction of a modern state secretariat for workers.
The governor said the secretariat which would be inaugurated in 2014 would create a conducive working environment for workers as well as promote efficiency in service delivery.
He said government was collaborating with the private sector to create job opportunities for the youth in the state.
"One of such is with reputable Chinese investors who would develop an Industrial Park on 2,632 hectares at Nchatancha Nike for the employment of the youth in the state.
"Work is equally progressing at the Enugu Centenary City being developed by Private Estate International West Africa at Independence Layout Phase 11,'' he said.