Press stake-out following the closing of Darfur peace and security workshop in Addis Ababa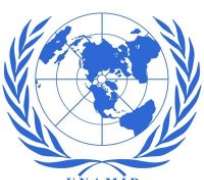 ADDIS ABABA, Ethiopia, December 10, 2013/African Press Organization (APO)/ -- All media are invited to the press stake-out following the closing of the All Inclusive Peace and Security in Darfur Technical Workshop that will take place on Thursday, 11 December 2013, at 16:00 hours, at Radisson Blu Hotel, in Addis Ababa, Ethiopia. The African Union-United Nations Joint Chief Mediator for Darfur, Mohamed Ibn Chambas, will brief the media on the conclusions of the forum.
The workshop, co-organized by the AU-UN Joint Mediation Support Team and the Intergovernmental Authority on Development (IGAD), has been attended by two Darfur non-signatory movements, the Sudan Liberation Army / Mini Minawi (SLA/MM) and the Justice and Equality Movement / Gibril Ibrahim (JEM/Gibril). It started on 9 December and it is designed to discuss issues related to international humanitarian law and human rights.