Group asks Ekweremadu to resign over alleged poor representation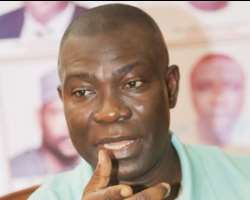 A pressure group, Enugu Salvation Group, ESG, has called on Deputy Senate President, Senator Ike Ekweremadu, to resign from the upper legislative chamber over alleged under-representation of his senatorial district.
National Coordinator of the group, Steve Igweze, warned that if Ekweremadu refused to  resign forthwith, his group would be left with no option than to initiate the process of his recall from the National Assembly.

Igweze said Ekweremadu more or less served himself and his immediate family, adding that explained the reason he has performed far below the expectations of his constituents in his 10 years as a senator. He advised Ekweremadu to give way now, so  the people could seek for a better representation, lamenting that federal roads, including Enugu-Port Harcourt, Onitsha-Enugu and others, were still death traps.
He pointed out that the conducts and utterances of the deputy senate president were 'unbecoming' of a senator.







vanguard