TALES ABOUT KELVIN LUCIANO'S 'REBRANDED' PMAN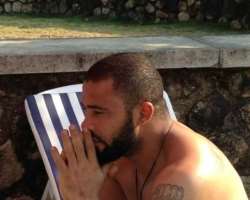 Give it to the guy, who showed his guts by taking over PMAN ostensibly to turn it around after the once glorious musicians' association has been thoroughly messed up owing to incompetent and selfish leadership of the past. Kevin Luciano, the fine boss (ex?) of Questionmark Entertainment, indeed, deserves accolades.
PMAN is truly wearing a new look and Luciano seems the most qualified for the job in the absence of the interest of much better veteran singers. Truth is, one Amina Dangajia, who is also laying claim to the PMAN headship, is by far less qualified for the office; that is a story for another day, though.
Now, Luciano would do himself much better by ensuring that the PMAN is not turned to family property. There is this gist about him bringing his brothers and sisters to run things at PMAN. While he has the right to do that if they are qualified, he should not allow that to deny outsiders who need jobs and are qualified too.
Besides, the new look PMAN at Opebi should also be equipped with a befitt
Click the link below to go to...
Toyin Aimaku speaks about Love,Her husband and past Failed relationships
My 'wife's' death: The true story –Ekwe Stereoman
Nollywood bids farewell to Enebeli Enebuwa
Mercy Johnson Returns February
Midnight Crew Supports Pastors To Have Private Jets, Kunle Ajayi Also Joins
Iyanya Spends Holiday With Yvonne Nelson In Ghana
Sunny Okosun Son, Jerry Released From Jail Over Nkiru Sylvanus Kidnap