Atlantic Energy Co-CEO, Kola Aluko predicts indigenous companies to account for over 30% of oil and gas production in Nigeria within 5 years
Atlantic Energy Co-CEO, Scott Aitken made a presentation at the African Oil Week, one of the largest oil and gas conferences held in Africa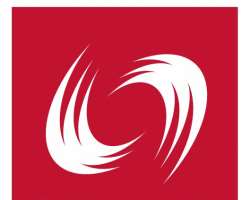 Atlantic Energy Co-CEO, Kola Aluko predicts indigenous companies to account for over 30% of oil and gas production in Nigeria within 5 years
CAPE-TOWN, South-Africa, December 9, 2013/African Press Organization (APO)/ -- Atlantic Energy Co-CEO, Scott Aitken (http://www.atlanticenergy.com) made a presentation at the African Oil Week, one of the largest oil and gas conferences held on the African continent held in Cape Town, South Africa 25th - 29th November 2013.
Logo Atlantic Energy: http://www.photos.apo-opa.com/plog-content/images/apo/logos/atlantic-energy.jpg
Photo: http://www.photos.apo-opa.com/index.php?level=picture&id=763 (Kola Aluko and Scott Aitken, Co-CEOs, Atlantic Energy, at the African Oil Week)
In his presentation titled: "Onshore Niger-Delta – A changing Landscape", Mr. Aitken explained there are 100's of underdeveloped discoveries onshore Nigeria and with the recent divestments of onshore assets by International Oil Companies operating in Nigeria, this would increase the opportunities & access of Nigerian indigenous oil and gas companies to 8 Billion barrels of crude oil and 46 Trillion cubic feet of natural Gas Gross Reserves.
Mr. Aitken discussed the challenges to the development of existing assets and increasing production including ageing infrastructure some of which have not been replaced or maintained properly further to which he suggested a detailed evaluation and phased infrastructure replacement/upgrade. He also noted Host Community/ stakeholder relationships & expectations were having a negative impact on production levels and suggested improved community engagement and update needs assessment.
Mr. Aitken made an example of Atlantic Energy's Strategic Alliance with the exploration arm of the Nigerian National Petroleum Corporation (NNPC), Nigerian Petroleum Development Company (NPDC) wherein Atlantic Energy provides funding, technical and project management assistance to NPDC for designated assets.
He also reported that Atlantic Energy has made significant achievements through an increase in the reserves of the assets covered by the Strategic Alliance as well as new field development programmes. He noted that Atlantic Energy has invested over $500 million further to the Strategic Alliance Agreement with NPDC and also noted that NPDC and its Joint Venture partner have commenced a 60, 000 barrel of oil per day flow line and flow station reinstatement.
At the end of the presentation, Atlantic Energy's 2 Co-CEOs; Kola Aluko and Scott Aitken took questions where Mr. Aluko affirmed his colleague's presentation by stating, "Nigerian companies like Atlantic Energy have pushed for increased local participation in the upstream sector. As recent as 5 years ago, 6-7 international oil companies were producing over 97% of Nigeria's oil and gas, now Nigerian companies are producing close to 10% and I believe we can have 30% of Nigeria's oil and gas production being produced by Nigerian companies within 5 years. The time is now for companies like Atlantic Energy and other indigenous companies to step up to the plate."
Distributed by the African Press Organization on behalf of Atlantic Energy.
About Atlantic Energy:
Atlantic Energy (http://www.atlanticenergy.com) is a private upstream oil and gas group founded by Nigerian and international exploration and production ("E&P") executives with an extensive track record and experience in the Nigerian E&P sector. The company currently operates in Nigeria and is dedicated to its partners and communities through its Enduring Commitment sustainability program.
Atlantic Energy is a significant partner in a number upstream oil and gas assets in Nigeria. http://www.atlanticenergy.com