WEST AFRICA OPTMISTIC ABOUT FUNDING FOR CORRIDOR ROAD PROJECT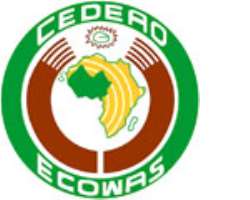 WEST AFRICA OPTMISTIC ABOUT FUNDING FOR CORRIDOR ROAD PROJECT
ABUJA, Nigeria, December 9, 2013/African Press Organization (APO)/ -- West Africa is optimistic about the prospect of securing requisite funding for its latest project to link some of its "vibrant and populated "cities through a 1028 kilometre highway project, Cote d'Ivoire's Minister of Economic Infrastructure, Mr. Patrick Achi has said.
Donors have shown tremendous interest to fund the project, dubbed the Abidjan-Lagos highway corridor, which will link some major cities of Benin, Cote d'Ivoire, Ghana, Nigeria and Togo, the five countries involved in the project including their capitals.
Opening a meeting of legal and infrastructure experts of the five countries on Saturday, 7th December in Yamoussoukro, the country's capital, the Minister stressed the importance of the project to the region as aptly demonstrated by the determination of the leaders of the countries for its expedited realisation.
He therefore urged the experts, who are considering some of the basic documents of the project during the three day meeting, to reflect this urgency by coming up with documents that will contribute to the effective discharge of the mandate by the leaders of the affected countries.
"I trust that you have the requisite expertise and zeal to make proposals that will further the process for the realisation of the project," the minister said.
The ECOWAS Commissioner for Infrastructure, Mr. Ebrima Njie had earlier described the meeting as "another opportunity for the hardworking family of experts and partners to advance the process in discharging the mandate of our leaders".
"It is yet another opportunity for this hardworking family of experts and partners to advance the realisation of the vision of our Presidents and Heads of State to transform the Abidjan-Lagos corridor into a modern, homogenous six lane highway that connects our vibrant cities and populations," the commissioner said.
The experts will review the Rules of Procedure, which details out the institutional framework and modalities for implementing the project and forms an integral part of the already finalized Treaty for the project, during the meeting which precedes the two day meeting of the steering committee.
The committee comprises the ministers of Infrastructure/ Works and Justice of the countries, whose meeting will consider their recommendations.
This third meeting of the Committee will also firm up the possible funding mechanisms for the project. The two previous meetings of the steering committee were held in Abuja and Accra.
The corridor project is the first phase of the programme to link Lagos at one end of the community to Dakar at the other end along the coast.