GTB TRANSACTS 63.470.639 SHARES AT N1.144BN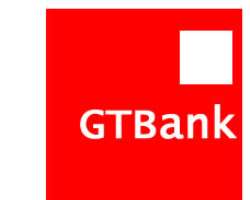 GTB transacts 63,470,639 shares at N1.144bn
By MADUKA NWEKE
Monday, March 08, 2010
Guaranty Trust Bank has remained a strong brand having sustained its share price at N18 level for onwards of two weeks. As at the week ended Thursday February 25, 2010, the stock even with market trading for four days as a result of public holiday transacted a total of 63,470,639 shares valued at N1.144 billion that changed hands in 1,686 deals.
For the fifth consecutive year, Guaranty Trust Bank plc has maintained its AA- (NGA) rating by the global rating agency, Fitch, giving indication that the bank's performance does not only stop at the stock market level.
Coming on the heels of unprecedented reforms witnessed in the Nigerian Banking Industry, the rating further reaffirms the bank's increasing relevance in the national, regional and global economy. It is also a reflection of the Bank's stability and reputation of being a well established franchise with strong asset quality and consistent excellent financial performance.
In its published report, Fitch recognized that overall levels of economic activity in Nigeria have slowed; the agency however considered that GTBank's strong franchise should underpin a core level of earnings momentum.
Despite the significantly higher impairment charges incurred by the Bank in Q309, Fitch considered GTBank's asset quality indicators and coverage ratios to be acceptable and in line with other highly rated domestic peers. Guaranty Trust Bank reported Non-Performing Loans and coverage ratios of 3.7% (FYE08: 1.8%) and 1.44x (FYE08: 1.19x) at Quarter 3, 2009 respectively. Loan growth was rapid during FYE08 with gross loans up an annualized 54.5%, with certain sectors at higher levels of growth. The bank's loan book remains concentrated in its exposure to the general commerce, manufacturing and construction sectors.
Speaking on the new ratings, Tayo Aderinokun, Managing Director of Guaranty Trust Bank stated that the rating only goes to show the Bank's consistency over the years and commitment to its core principles of ensuring good corporate governance and efficiency across all its business operations.
Guaranty Trust Bank, which was the first Nigerian Financial Institution to be assigned an International Rating, has its operations in all countries of Anglophone West Africa (Nigeria, Gambia, Ghana, Liberia, and Sierra Leone) and the United Kingdom. The Bank has is also poised to make inroads into Francophone West Africa with its Ivorian and Cameroonian franchises soon to open.