New weather system enhances mission capability of Kenyan Defense Forces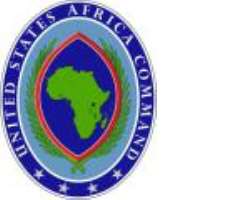 New weather system enhances mission capability of Kenyan Defense Forces
NAIROBI, Kenya, December 5, 2013/African Press Organization (APO)/ -- A team from Combined Joint Task Force – Horn of Africa recently installed a new weather system at the Kenyan Military Airport in Nairobi.
The team included U.S. service members from the J3 Meteorological and Oceanographic Office, J3 Special Operations Command and Control Element Weather System and Support Cadre and the 411th Civil Affairs Battalion.
Before the new system was installed, the Kenyan Defense Forces relied on data from a civilian weather system which can be very time consuming.
The system, officially called the TMQ-53 Tactical Meteorological Observing System, assists war planners and combat weather teams through a collection of weather sensors connected to a computer. The system uses low-earth orbiting satellites to collect data, enabling the transmission of mission-critical weather data within an hour after receiving it.
The new system provides current weather conditions to the Kenyan Defense Forces, which will enhance the safety of future missions.
"Enhancing safety and effectiveness of the Kenyan Defense Forces ground and air operations was one of many positive results of the mil-to-mil engagement," said U.S. Navy Lt. Cmdr. Rachel Martin, Combined Joint Task Force-Horn of Africa Joint Meteorological and Oceanographic Officer.
Joining the mission with METOC were J3 WSSC technicians to help install and provide working knowledge of the system to KDF personnel.
"As subject matter experts, we went there to ensure the location was right for the system and properly installed," said U.S. Air Force Master Sgt. Harlan Rogers, noncommissioned officer in charge of the cadre. "The Kenyans we were working with were very sharp, fast learners, and their attention to detail was amazing."
Senior Airman Michael Becker, the cadre's lead technician, explained how the TMQ-53 system worked.
"The event in Kenya was a unique experience and very rewarding," Becker said. "Going to Kenya to install the TMQ-53 while communicating to the Kenyan Defense Force how proper maintenance and handling the equipment helps it last longer builds that trust in our relationship with them."
Becker also noted that he enjoyed learning some of their language and culture, and liked trying their cuisine. He said it was an experience he will never forget and would love to go there again.
CJTF-HOA supports partner nations such as Kenya in military to military engagements in order to defeat violent extremist organizations in East Africa.