China pushes back on air defence as Biden seeks to cool tensions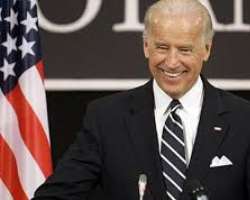 Shuttling from one feuding neighbour to the other, U.S. Vice-President Joe Biden arrived here from Tokyo on Wednesday to appeal to China's leaders to show restraint in policing a new air-defence zone in the East China Sea that has ignited tensions with Japan.
After a meeting with President Xi Jinping that was scheduled for 45 minutes but lasted two hours, a solemn, weary-sounding Mr. Biden made no mention of the dispute, but said the relationship between the United States and China 'ultimately has to be based on trust, and a positive notion about the motive of one another.'

Mr. Xi, who cultivated unusually personal ties to Mr. Biden when he was China's vice-president, sounded a more upbeat note about the broader relationship, though he conceded that 'regional hot-spot issues keep cropping up.' The United States and China, he said, needed to 'appropriately handle sensitive issues and differences between us.'
From the scripted diplomatic language, it was difficult to tell whether Mr. Biden's meeting had reduced tensions over the new air-defence zone, which the Vice-President said a day earlier in Tokyo was an effort to 'unilaterally change the status quo in the East China Sea' and raised 'the risk of accidents and miscalculation.'
Hours after Mr. Biden arrived, the Chinese Foreign Ministry said the new air-defence zone was a fact of life that the world needed to accept. The spokesman at the ministry, Hong Lei, described it as a 'zone of co-operation, and not confrontation.'
Since the zone was announced on Nov. 23, 55 airlines from 19 countries had provided China with flight information, the spokesman said. The U.S. Federal Aviation Administration has advised American carriers to comply with China's request when flying into the airspace, though the United States does not recognize its legitimacy.
In Tokyo, Mr. Biden stopped short of calling on China to rescind the zone, something it is highly unlikely to do, given the nationalist sentiments that have been aroused by its standoff with Japan. But the U.S. has refused to recognize the zone, dispatching B-52 bombers last week to fly through the contested airspace.
Mr. Biden's goal appears to be to neutralize the destabilizing effect of the air-defence zone in the region by persuading the Chinese authorities to stop scrambling fighter jets or otherwise disrupt the busy air corridors between Japan and China.