The African Union High-Level Panel for Egypt concludes consultations in Addis Ababa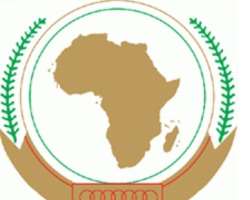 The African Union High-Level Panel for Egypt concludes consultations in Addis Ababa
ADDIS ABABA, Ethiopia, December 4, 2013/African Press Organization (APO)/ -- As part of the implementation of its mandate, the African Union High-Level Panel for Egypt convened in Addis Ababa, on 29 and 30 November 2013. The Panel seized the opportunity to review the situation in Egypt and the efforts undertaken to date, in fulfillment of the relevant decisions of the AU Peace and Security Council (PSC).
The Panel met with the Chairperson of the Commission, Dr. Nkosazana Dlamini Zuma, and briefed her on its latest efforts. The Panel also had extensive interaction with the AU Commissioner for Peace and Security, Ambassador Smail Chergui.
The Panel agreed on the next steps in the implementation of its mandate, including further efforts to interact with the Egyptian authorities and other stakeholders and the submission of a preliminary report to the PSC. The Panel, which continues to closely follow the situation in Egypt, reiterates its commitment to do whatever it can to assist Egypt overcome the challenges confronting it, within the framework of the mandate entrusted to the Panel.
The High-Level Panel, which was established on 8 July 2013, is led by former President Alpha Oumar Konare of Mali, and includes former President Festus Mogae of Botswana and former Prime Minister Dileita Mohamed Dileita of Djibouti. The Panel held its inaugural meeting in Addis Ababa, on 16 July 2013.