Adeyeye Declares Support For President Jonathan's Second Term Bid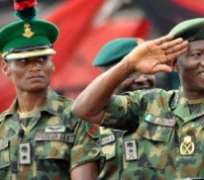 Peoples Democratic Party (PDP) governorship aspirant in Ekiti State and a Chieftain of Afenifere, Prince Dayo Adeyeye has declared support for the second term bid of President Goodluck Jonathan, saying; "it is the constitutional right of the president to seek second term, having only been elected into the office once and it is in the interest of peace, justice and equity that those of us who are advocates of equitable power sharing in Nigeria should support him."

Adeyeye, who made this known in a release issued in Ado-Ekiti today, said PDP members and supporters in Ekiti State remain one and will continue to support President Jonathan and his government.
He called on the five governors that left the PDP to join the All Progressives Congress (APC) to have a rethink and return to the PDP, saying; "Leaving PDP for APC is like a politician leaving heaven for hell fire because the APC, especially in Yorubaland is a party where only the interest of a single individual matters."
The governorship hopeful noted that; "if Nigeria must continue to remain one as we all desire, there must be equity and fairness, and I have not seen any damage it will do to any zone in Nigeria if someone from the South-South geo-political zone that produces the bulk of the resources on which the country is sustained is allowed to rule for eight years as guaranteed by the constitution."
Speaking further, Adeyeye said; "it will be illogical for me to be advocating zoning of the PDP governorship ticket in Ekiti State to the Southern Senatorial district that is yet to produce the State governor and at the same time not support President Jonathan, who is also from a marginalised South-South zone if he seeks second term."
"Fair is fair and equity is equity. We have had many presidents from the North. The Southwest already produced the president while the South-East had a Military Head of State.
"If President Umar Musa Yar'Adua had not died, he would definitely still be the president by now. And if we are not going to create a situation whereby the South-South people will in future come out to say that President Jonathan only completed late President Yar'Adua's tenure and that they want to take their own shot at the presidency, it is most expedient that President Jonathan is allowed to complete the South-South tenure of eight years.
"Most importantly, in this instance case, provision of Section 137 (1) of the 1999 Constitution is that; 'A person shall not be qualified for election to the office of the President if; (b) he has been elected into such office at any two previous elections. In the case of President Jonathan, he has only be elected as President of Nigeria once.
"It is therefore my appeal to those advocates of the North producing the next president to, in the interest of peace and unity of our country have a rethink because the country cannot afford another restiveness in the Niger-Delta region now or in future. More so that the any other region, waiting for another four years to produce the president will not injure the country in whatever form," Adeyeye said.