NFF wants 'more money' in 2014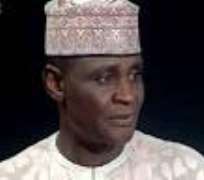 The Nigeria Football Federation will need more money to prosecute some of its key engagements in the coming year, a top member of the body told MTNFootball.com.
NFF therefore appealed to President Goodluck Jonathan to review upwards its 2014 appropriation.
The federation got 1.2 billion naira this year with a better part of the money expended on the Africa Cup of Nations, which Nigeria won in South Africa.
The General Secretary of the NFF, Musa Amadu, said the federation will need over three times the appropriation of 2013 for the forthcoming year.
'You can see what we were able to accomplish with the tight budget we got for 2013,' Amadu told MTNFootball.com
'And for 2014 where we would be at CHAN, the U-17 women's World Cup, the Africa Women's Championship, play qualifiers for the U-20 World Cup and the big one itself, the senior World Cup, you would agree with me that we would need a much improved budget.
'We would therefore humbly appeal to Mr. President to review our allocation considering the competitions we would be entering, while on our part we will continue to look for new sources of fund to compliment government's effort.'