European Union Backs IOM Efforts to Fight Child Trafficking and Gender-based Violence in Somalia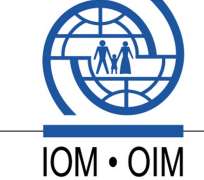 GENEVA, Switzerland, November 26, 2013/African Press Organization (APO)/ -- IOM has received a donation of EUR 1.1 million from the European Union for a project which will help to fight child trafficking and gender- based violence (GBV) in Puntland, Somalia.
Entitled "Prevention of Child Trafficking and Gender-based Violence, as well as Protection and Care for Victims in Somalia," IOM, in coordination with key stakeholders in Puntland, will spearhead the project by raising awareness on both issues, support capacity building of the authorities, and provide direct assistance to child trafficking and GBV survivors.
The prevalence of gender-based violence and child trafficking in Somalia is reportedly one of the highest in the world. In particular, migrants and internally displaced persons (IDPs) are vulnerable to child trafficking and GBV including sexual attacks and female genital mutilation, due to lack of protection and awareness, a situation which is aggravated by the insecure environment in which they live.
In addition, migrants are trafficked for domestic servitude and labour in the agricultural sectors. Most of them experience cruelty, abuse and inhuman treatment, with Puntland being a transit point to the Middle Eastern countries.
IOM has been implementing various activities to tackle these problems. It has carried out extensive social mobilization activities to increase awareness on GBV in Puntland. To improve community level capacity in psychosocial support, IOM has also been training psychosocial support counsellors, women from IDP settlements as peer counsellors and community representatives as community focal points.
In addition, IOM has been engaged in capacity building of government institutions, police and civil society actors in counter-trafficking, and has also provided direct assistance to victims of trafficking on the ground. This EU-funded project builds on previous IOM experience and expertise in Somalia, as well as around the world.
"Among various vulnerable populations in Somalia, girls are particularly exposed to risks of trafficking and GBV. While this problem is receiving much more attention internationally than ever before, tackling it on the ground is a complex challenge. It calls for a multi-sectoral and inter-agency approach," says Ali Abdi, IOM's Chief of Mission in Somalia.