November 23, 2013

| Ghana
Ghanaian Musicians Mourn Departed Hiplife Star
Special Tribute To Ronnie Coaches Of BukBak Fame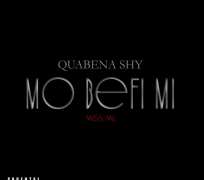 Video: A Tribute TO Ronnie Coaches (@Buk_Bak) BY Quabena Shy—Mo Befi Mi
Ghana music industry yesterday woke up to the sadden news of the passing away of one the pioneers of the Hip Life genre Ronnie Coaches of Buk Bak fame.
The news brought the music fraternity to a halt ever though there are a lot of activities happening and across the length and breadth of the country, several industry players having been using all forms of media platforms especially social media to send in their condolences and tributes to the fallen soldier.
One of Ghana's talented breeds who is poised to resurrect the 'dying' hiplife genre Quabena SHY has paid a special tribute to the fallen pioneer of the genre in his new single 'MO BEFI MI' literally meaning 'You will Miss Me'.
The slide show video shows the life of Ronnie Coaches in his early days with Buk Bak till recent times when they staged a huge come back to the scene after a couple of years off, showing all the big and memorable moments.
Ghana Music will forever remember your efforts to it developments. RIP Ronnie Coaches!
RONNIE-COACHES