November 22, 2013

| Libya
IOM Helps Libyan Government to Establish Migration Management Policy Task Force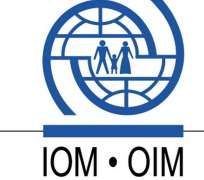 GENEVA, Switzerland, November 22, 2013/African Press Organization (APO)/ -- As part of its on-going European Union-funded project, "Stabilizing At-risk Communities and Enhancing Migration Management to Enable Smooth Transitions in Egypt, Tunisia and Libya" (START), IOM Libya has organized a workshop for Libyan officials to discuss migration management challenges facing the country.
The event prioritized actions aimed at developing the country's migration policies and established a policy taskforce that will serve as a forum for continuing discussion on further development of Libya's migration management policies.
The workshop saw the attendance of nine ministerial level officials from the Ministries of Foreign Affairs, Labour, Interior, Justice and Planning. Participants reviewed and discussed policies and procedures pertaining to migration management themes and mechanisms, including entry visa criteria, residency permit issuance, irregular migration, human trafficking, inter-ministerial and inter-agency cooperation, and international cooperation.
Participants recognized that the development of more comprehensive policies and procedures was a fundamental prerequisite to leveraging potential benefits that enhanced migration management would offer in terms of the rehabilitation of Libya's post-revolution economy.
Participants highlighted the specific challenges Libya faces in managing migration, including insecurity, persistent irregular migration and the presence in the country of large numbers of undocumented migrants. The growing phenomenon of irregular migration flows through Libya due to the country's long and porous borders and maritime routes across the Mediterranean to southern Europe was also discussed.
The task force plans to convene regularly with START support to develop policies relating to, among others, border security, regular and irregular migration, human trafficking, regulation of entry, residence of foreigners, migration data collection and analysis and detention of migrants.
The workshop followed a recent IOM-led and START-funded study tour to Spain that exposed Libyan officials to best practices within the field of labour migration and deepened their knowledge of related themes such as job search workshops, employment exchange, occupational training courses and legal sessions on rights and responsibilities in the area of employment and residency status.