Africa: U.S.-AU Technical Working Group in Discussion November 20-21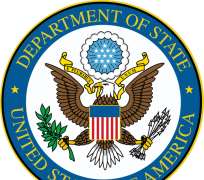 WASHINGTON, November 22, 2013/African Press Organization (APO)/ -- Media Note
Office of the Spokesperson
Washington, DC
November 21, 2013
Department of State officials and representatives of other agencies met with their counterparts from the African Union Commission in three Technical Working Groups, November 20–21, at the Department of State. The Technical Working Groups were established under the January 2013 State Department–African Union Commission Memorandum of Understanding (MOU) to address Economic Growth, Trade, and Investment; Opportunity and Development; and Democracy and Governance.
A fourth Technical Working Group, covering Peace and Security, last met in June 2013. The two sides will review their progress in this area over a working lunch on November 21.
The January 2013 MOU established a framework for the United States' strategic partnership with the African Union. In addition to these Technical Working Groups, the MOU envisions annual ministerial-level High-Level Dialogues. The next High-Level Dialogue is expected in the first half of 2014.