The ghost of failures past and massive employment creation in Nigeria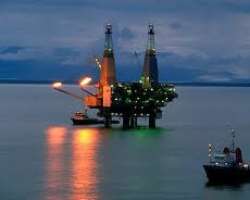 Nigeria is a great country; at least everybody says that. She is a great country with greater problems, ranging from extreme corruption, abuse of public offices and embezzlement of public funds. And important to note is the high rate of unemployment that has bedevilled its survival lately.
A few weeks back, I was privileged to meet the Executive Director of GCA Energy and we spoke at length. I listened with rapt attention as he spoke, not only because he was a Mechanical Engineer, (a senior colleague in my discipline) but also because of the depth of experience he has as an authority in the Energy industry as well as on quality issues.
Engr. Adams A. Mamudu's argument struck me the most when he made a genuine attempt to proffer solution to the unemployment problems in the country. He started with a trip down memory lane to the good old days, "this country worked in the past..." he started, "to create massive employment in this country is very simple, small companies are not the solution". What later followed in our conversation was in defense of his argument which contains the latter part of this piece. Much like jumping the gun I could admit that after listening to him for a while, I felt like I had visited the mind of a genius and thus a major motivational factor behind the writing of this article.
Nigeria has a population of more than 180 million people and an unemployment rate of 23.9% as at October 2013. The Government has never taken the issues of unemployment seriously and as the 2015 general elections draws closer, we will be given different unattainable promises and statistics, the more recent is how the economy grew by GDP to 6.8%. The question is how many people are employed? Besides, the paradox is that most of the employed are actually underemployed.
The solutions to this problem is simple but has been overlooked by numerous administrations. Like Engr. Mamudu explained," We have the Ajaokuta steel company that can absorb up to thirty thousand workers if properly revived and operated optimally". Delta Steel Company still functions albeit far below its maximum capacity-no thanks to the unending politics of privatization; a company that can create thousands of job opportunities for the unemployed and help strengthen the economy.
We have three non functional refineries that could help reduce unemployment drastically, but what does the government do daily; embezzle funds.
The Government keeps borrowing money from World Bank and IMF, why can't they borrow to revive these wonderful companies that will solve massive unemployment problems or is keeping the masses poor part of the plan?
Right now the Government is selling ten recently completed power generation plants to private companies which is a laudable achievement of a combination of several administrations with the present. The hope is that the Nigerian factors aside, we will be able to create a few employment opportunities with those plants. The unemployment rate is too massive for small scale enterprises and small companies to handle.
Our local football league is another employment and massive money generating industry that is laying fallow amidst the strings of football successes recorded by this country. Europe cannot do without football, not just because it keeps so many youths busy, but because it plays a great role in their economic development.
As the general elections draws closer, they will make different promises that we don't want to hear. We are tired of hearing how when voted into office our roads will be better. Good roads are part of our fundamental National rights as citizens, they shouldn't promise us what we deserve, they should tell us how much employment they will create and if they don't, we will hold them accountable.
Once unemployment is reduced, the crime rate will reduce and the economic growth and development will be evident. The world powers today are not respected because of their military strength; they are respected because they have strong economies and strong institutions.
Nigerians are very hard working and enterprising people. They have recorded great achievements with little or no help from the Government and I think with a little push, the Government can go to sleep and watch Nigeria become great again.
This piece may be overlooked by those in power and authority, but I believe it will be useful to somebody somewhere someday. Like the words of Tupac Amaru Shakur," I'm not saying I'm gonna change the world, but I guarantee that I will spark up brains that will change the world".
NB: A special thanks goes to Engr. Adams A. Mamudu the Executive Director of GCA Energy for taking out time to correct some very important informations and Showunmi Rex for his editing.
Onyeka 'Kerous' Ibeanusi is a Nigerian musician, motivational/entertainment writer and speaker and a social commentator. He has a degree in Mechanical Engineering from the University Of Benin. You can follow him on twitter @onyeckerous or add him on facebook (Onyeka 'Kerous' Ibeanusi) or like his official page on facebook (Kerous)
Disclaimer:

"The views/contents expressed in this article are the sole responsibility of the author(s) and do not necessarily reflect those of The Nigerian Voice. The Nigerian Voice will not be responsible or liable for any inaccurate or incorrect statements contained in this article."
Articles by Onyeka Ibeanusi