Adeyeye Hails President Jonathan At 56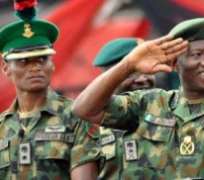 Afenifere Chieftain and Peoples Democratic Party (PDP) governorship aspirant in Ekiti State, Prince Dayo Adeyeye has congratulated President Goodluck Jonathan on his 56th birthday, describing his patriotism and commitment to peace, stability and progress of Nigeria as exceptional.

Adeyeye, in a statement issued in Ado-Ekiti today, prayed that the heavenly peace and protection of the Almighty God will continue to be upon the president and his family, and that he will live to celebrate many more decades in radiant health, fulfilment and happiness.
He said; "For the exceptional patriotism and commitment to peace, stability, rule of law and progress of our country, Nigeria, which you have continually demonstrated since you assumed office as the President of the Federal Republic of Nigeria, I cannot but continue to wish you well.
"No doubt, your attainment of 56 years in good health and vibrant physique is no doubt a manifestation of the grace of God in your life, and we in the Prince Adedayo Adeyeye Movement (PAAM) and the teaming supporters of our great party, the PDP in Ekiti State rejoice with you.
"You are indeed God's gift to Nigeria, and as we all join you in celebrating the abundance of the grace of God in your life, my prayer is that God in His infinite mercies will continue to uphold you. His protection will continue to be upon you and your family, and that He will grant you more healthy years of service to our country."