Boko Haram Devising New Modes Of Application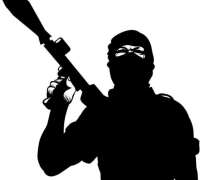 Members of the Boko Haram sect have now devised a new mode of operation as they now resort to destroying farmlands yet to be harvested by setting such farms on fire.
Mallam Umaru Baa ganin-laifinka, chairman of rice farmers in Konduga told reporters in Maiduguri on wednesday, "for the oast five days membersnof the boko haram have been setting gire to our rice fields and they have burnt everything leaving us with no harvest at all".
"They always come on motorbikes riding three persons per motorbike and shooting in the sir to send villagers away into the bush. Within the eeek they have killef 8 oeople in our neighbourhoods and the police has not been able to stop them".
Mallam Umaru Baa ganin-laifinka was in Maiduguri to report the incidents to the Deputy Governor of Borno State where the reporters met him. Mno confirmation of his allegations could be confirmed from security authorities.