100 ECOWAS OBSERVERS FOR MALI PARLIAMENTARY ELECTION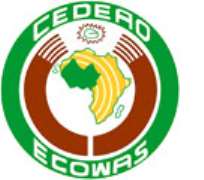 ABUJA, Nigeria, November 20, 2013/African Press Organization (APO)/ -- Prof. Amos Claudius Sawyer, former President of Liberia's Interim Government of National Unity is leading a 100-strong ECOWAS Observation Mission (EOM) to Mali's 24th November 2013 Parliamentary polls.
The mission, comprising election experts from National Election Commissions of Member States, ECOWAS Ambassadors and Council of the Wise, as well as representatives of civil society organizations, among others, will be deployed to most of the country's regions.
Bamako will serve as the operations centre for the mission, whose members would be adequately briefed before deployment across the country.
The deployment by the President of the ECOWAS Commission His Excellency Kadre Desire Ouedraogo is within the framework of relevant protocols empowering the Commission to assist Member States holding elections as a means of deepening democracy and good governance in the region.
Following the return of relative peace characterized by the successful July/August presidential polls, which were also monitored by ECOWAS and other international observers in the aftermath of Mali's political and security crises, the country's ruling and opposition parties have formed political alliances to field more than 1,100 candidates for the 147-seat national parliament.
Mali, a largely conservative country with rich tradition and culture has an estimated population of 16.5 million people. According to the national electoral commission figures, out of the 6.5 million voters registered to cast their ballots in more than 20,000 polling centres for the parliamentary poll, 3.3 million are women.
A successful parliamentary election will mark the end of the political transition facilitated by ECOWAS and help the country consolidate peace, national healing and the process of national unity, reconstruction and recovery after the crises, which ECOWAS and international partners played a major part in resolving.